In our Cancer Research Lottery review, we will first examine the steps you need to take to enter the prize draw. After that, we will move on to a quick overview of the charity organisation, its aims and other important information. We will also discuss the prizes, age restrictions, odds, and different ways you can donate to this charity. To finish off our review, we have provided answers to some commonly asked questions.
How to Enter the Cancer Research Lottery?
Cancer Research UK provides one of the best lottery tickets to buy. Not only does this organisation offer weekly prize draws, but it also donates nearly 40% of its proceeds to fund researchers who work on a cure for various types of cancer. Playing in this lottery is quite fun and easy and requires a minimum of £1 a week to enter for the chance to claim one of the 500 fantastic cash prizes reaching up to £1,000. Here are the steps you need to take:
Enter the Cancer Research UK Website – Find the 'Get Involved' button, find Cancer Research Weekly Lottery and click on 'Play Right Now'.
Enter Your Details – Write your name and date of birth.
Write Your Address – You need to share your postcode, city and address.
Leave Your Contact Details – Put down your Email and phone number so you can be contacted if you are one of the lucky winners.
Select Your Weekly Entries – If you pay by monthly direct debit, you will be entered into every draw, so you have a higher chance of winning.
Click on Proceed to Payment – Enter your bank account number and click on 'Complete Payment'.
Once you have bought a Cancer Research UK Lottery ticket, you will be automatically entered into the Superdraw three times a year. The highest jackpot you can win there is £15,000. Apart from participating in the lottery online via their website, you can also buy physical lotto tickets from designated Cancer Research UK shops located in most cities around the United Kingdom.
About the Organisation – What is Cancer Research Lottery?
Cancer Research UK is a charitable organisation in the United Kingdom and the Isle of Man, founded in 2002. It is the world's largest independent cancer research charity. Apart from funding scientists who work on a cure for cancer, the charity also hosts various events and campaigns to raise awareness of this often deadly disease. The entire work of this charitable organisation is funded solely by the public through donations, fundraising, and retail and corporate partnerships.
🚩 Company Founded:
04.02.2002
🏢 Headquarters:
2 Redman Place, London, E20 1JQ
🤵 CEO:
Michelle Mitchell
👨‍💼 Chair of Trustees:
Leszek Borysiewicz
🛡️ UKGC Licence:
5026
🧑‍🤝‍🧑 Volunteers:
40,000+ people
💰 Amount Raised in 2020:
£582 million
📧 Email:
onlinefundraising­

[email protected]

📞 Phone Number:
0300 123 3019
💻 Website:
www.cancerresearchuk.org
In 2020/2021, the organisation raised the staggering amount of £582m, £414m of which from donated income. Their shops around the UK made £48m, £5m was received from investments and £98m from royalties and grants. If you are curious regarding the progress they have made, you can check out their annual report for 2020/2021. Like many other organisations, Cancer Research UK has been hit hard by the Covid 19 pandemic, having cancelled most of their mass fundraising events and closing their shops. However, they still managed to outperform their targets thanks to numerous generous donators.
What Prizes Can be Won with Cancer Research Lottery?
The prizes that can be won from the Cancer Research Weekly Lottery are 500 in total. Each week 500 lucky people wake up to a fantastic lottery win. The draws are done by an external independent lottery manager, who uses a random number generator software to choose the winning numbers each week. This generator, as well as the whole lottery is licensed by the United Kingdom Gambling Commission. Here are the five types of prizes you can win by taking part in the Cancer Research UK lottery:
1 Jackpot of £1,000
1 Prize of £250
3 Prizes of £100
45 Prizes of £10
450 Prizes of £5
Superdraw Prize of £15,000 3 Times a Year
Prizes of this lottery are awarded in the order in which they have been selected from the random generator. The first number that is drawn will be given the most significant prize, the second number chosen will be awarded the second prize and so on. So, your chances of winning are actually dependent on the number of entries.
Who Can Participate in Cancer Research Lottery?
One requirement to participate in the Cancer Research UK Lottery is that you are 18 years old. That is the case for most lotteries, as if you are less than 18 years old, you would not be eligible to receive your prize if you won. The second condition that must be met before you enter the lottery is that you reside in Great Britain.
One great perk of the Cancer Research Lottery is that it allows you to participate weekly without having to buy a ticket each time. This is possible via the monthly direct debit feature on the registration form, where you specify how many weeks you wish to take part in the lottery.
What Are the Cancer Research Lottery Odds?
Your Cancer Research Lottery odds depend on the number of entries for the particular draw. Of course, that varies entry from entry, which is why you would theoretically have different odds each time you play. The second thing you depend upon is the number of prizes which is always 500 for the weekly lottery. According to the estimate of Cancer Research UK, each entry has a 1 in 213 chance of winning in the weekly lottery and 1 in 350 in the Superdraw.
What Research Is Funded By the Organisation?
Thanks to the generous donations from Cancer Research UK, researchers have made incredible progress in the fight against cancer. The survival from this disease has doubled in the last 40 years. Unlike any other, this fantastic organisation has been funding research for all 200 types of cancer. The ambition of Cancer Research UK is to see 3 in 4 patients survive cancer by the year 2034. Their mission is to eventually find a sustainable cure for each type of cancer, which is an ambitious but not impossible target.
In terms of the cancer biology department, this charity has helped to reveal some of the reasons why this condition emerges, grows and spreads. Researchers have also made progress in the drug department and have contributed to the development of some of the top cancer drugs, which have helped countless people survive. Cancer Research UK has also funded numerous clinical trials to test the effectiveness of new treatments and drugs. Overall, they have made incredible progress, and by entering the Cancer Research Weekly Lottery, you can support them to continue their vital work.
What Other Popular Lotteries Can Be Played in the UK?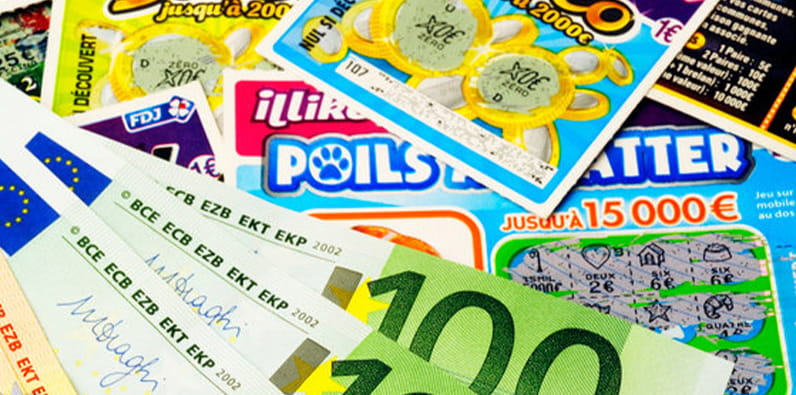 Apart from Cancer Research UK Lottery, there are numerous other lotto options for you in Great Britain. Most of them also have charitable causes behind them, which makes your participation that much more meaningful. You can differentiate between the different lotteries by their odds, causes they support, ticket price, number of draws per month, jackpot size, etc. We have listed some of the most prominent UK lotteries and we hope you find some of them intriguing:
The Postcode Lottery is a popular choice among UK residents, as it gives rather large prizes to winners. It is a subscription lottery, whereby you do not enter as an individual, rather as a postcode. So, your chances of winning a large amount also depend on how many of your neighbours have entered the lottery. Age UK Lottery is a charity that aims to make the lives of older people in the UK better.
Health Lottery UK is quite similar in its structure, but the causes it supports are battling various health-related issues. Lastly, we have proposed the Scottish Children's Lottery, which aims to improve the lives of children in Scotland. So, whichever you choose, you will not make a mistake, as they are all trustworthy and support noble causes.
Conclusion
To wrap up this Cancer Research Lottery review, we will state some of the perks of this fantastic lotto and why you should take part. The charity behind the lottery has been around for nearly 20 years and has helped the community with immense funding for various cancer research. The tickets cost £1 to enter the weekly draw for the chance to win 1 of 500 prizes. The Cancer Research Lottery odds of winning are also relatively high compared to other competitors, as the prizes are not that substantial.
FAQ
In the last section of this blog post, we will take the time to review and answer some of the most frequently asked questions regarding the Cancer Research Weekly Lottery. We hope you find the answers we have provided helpful.