The Biggest Lottery Winners UK
With all fairness, looking at the numbers, it is far more likely to be struck by lightning in your lifetime (1 in 12,000) than to win the lottery (1 in 258.9 million). But if there is at least 1% possibility, there are always those that keep their faith and hope that they will be the lucky ones. When you do not play, you cannot win; therefore, in the listing below, you will find the UK biggest lottery winners who had played.
Anonymous - £170.2 Million – Tuesday 8th October 2019
Let us begin this blog post about the biggest lottery winners UK with a blast by introducing you to the crown jewel of all recorded British prizes. On 8th October 2019, the UK's most extensive lottery prize record was set during a special "Must Be Won" EuroMillions draw. Moreover, the jackpot had rolled over 22 times in a row, including four at the previous €190 million cap. Because of that, the rules dictated that it had to be won in the fifth draw at the cap on Tuesday 8th October.
Miraculously, there was just one UK lottery winner whose ticket matched all seven winning numbers. That lucky player netted a great payout worth £170.2 million, which was the biggest win ever. Anyhow, the fortunate ticket owner chose to be one of the UK lottery winners that remain anonymous known about them. Even though we are curious to find out who the person is, perhaps, that is the best way to fend off unwanted attention.
Colin and Chris Weir - £161.6 Million – 12th July 2011
The second-biggest lottery winners in the UK are Colin and Chris Weir, who won the staggering £161.6 million. Everything changed for the Scottish couple after securing the jackpot for themselves on the 12th of July 2011. During that summer, there had been 13 rollovers of the prize. It all began with Colin and Christine buying five Lucky Dips for the big draw. As per usual, they checked their numbers after a quiet night in front of the TV. Initially, they did not succeed with their first four lines, but the fifth and final ticket scored big.
In comparison to the first winner, the Scottish couple decided to go public with their win. Soon enough, they set up the Weir Charitable Trust to support Scottish communities and small local charities. Also, the couple donated more than £5 million to the Scottish National Party and the pro-independence group Yes Scotland. Of course, the Scottish lottery winners purchased a luxurious home, a modern tractor and went on a long trip to travel the world with the pocket money left.
Adrian and Gillian Bayford - £148.6 Million – 10th August 2012
Our following biggest UK lottery winners are Adrian and Gillian Bayford. The British couple is from Suffolk, and on 10th August 2012, they claimed a gigantic EuroMillions jackpot. A few days before their grand victory, the couple bought a Lucky Dip EuroMillions ticket from a Premier convenience store in Haverhill. After finding out they had won, the husband and wife took their children out for pizza.
Precisely speaking, the actual jackpot that the Bayfords won has a record number of €190 million. However, due to the fluctuating exchange rates and taxes, in the end, they managed to scoop £148.6 million, which is still an impressive sum. Anyhow, it is a bit unclear what these proud representatives of the biggest UK lottery winners did with the money. We know for a fact that Adrian used a part of the fortune to open his own music business and a shop featuring the world's largest collection of Lady Gaga memorabilia.
Anonymous - £123 Million – 11th June 2019
It seems not all of the biggest lottery winners enjoy being brought into the eyes of the public. In fact, plenty of them prefer to bypass any public exposure altogether. On the 11th of June 2019, the grand prize of £123 million at the Euromillions Superdraw was won by a single person. A few days later, prize winner reached out to Camelot Lottery to receive their jackpot. Respectively, the fourth biggest lottery winner UK decided to remain anonymous; thus, no more details about them were released.
Anonymous - £122 Million – 2nd April 2021
The fifth-biggest jackpot in the history of Britain was won by a single ticket holder. The lucky numbers aligned after the prize money climbed from its starting value of £14 million up to £122 million. This huge buff happened in the space of a single month, which makes the whole story even more fascinating. Apparently, despite many other shortcomings, the year 2021 was good to the British lottery players as this prize was the second EuroMillions jackpot for the year, after a £39 million win on New Year's Day.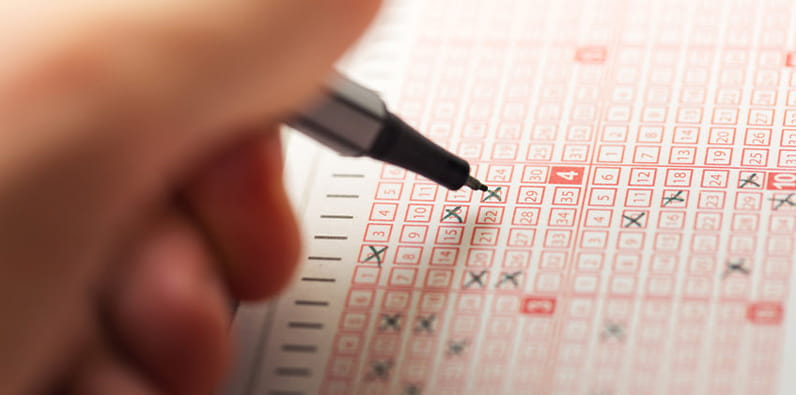 Anonymous - £121 Million – 24th April 2018
At the beginning of this blog post, it might have seemed as if we were joking, but again, another one of the biggest lottery winners UK remains anonymous. This jackpot was claimed following a EuroMillions Superdraw where the prize of £113 million was not won. Subsequently, the rollover increased the jackpot's sum by £8 million. The sixth biggest lottery winner, who remained anonymous, scooped the next draw only four days later.
Patrick and Frances Connolly – £114 Million – 1st January 2019
At last, it seems like a whole eternity has passed while scrolling through the lucky anonymous winners. Fortunately, our seventh-biggest lottery winners UK has produced have decided to share their story of victory and joy with the rest of the world. Patrick and Frances Connolly from Moira in County Down, Northern Ireland, won £114 million on New Year's Day 2019. The couple bought their ticket for the Lucky Dip online and said they "celebrated with a cup of tea and a hug" once they found out.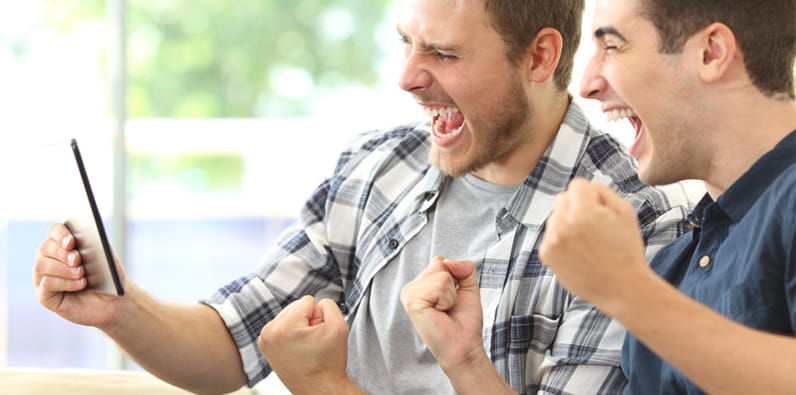 On the following morning, they contacted the National Lottery to claim their prize. They attended a press conference at the Culloden Estate and Spa in Belfast a few days later to announce their fortunate event. While there, they pledged they will share some of their winnings with around 50 of their closest family and friends. Finally, Frances shared that she has plans to study for a PhD in clinical psychology.
Anonymous – £113 Million – 8th October 2010
After a short break, let us add another anonymous victor or victors to our list of the biggest lottery winners UK. This nine-figure jackpot of 113 million was won in the draw on 8th October 2010. The lucky individual claimed the prize ten days later and decided to keep their identity private. Around the time of the win, several reports were speculating who the winner might be. Regardless, no solid evidence was brought, and the event faded from the public eyes shortly after.
Anonymous – £111.5 Million – 4th June 2021
In ninth place on our list of the biggest UK lottery winners, we have another anonymous person. We promise that this will be for the last time we mention an anonymous winner for this blog post. Anyhow, the fortunate British taxpayer scored £111.5 million on 4th June 2021.
On that date, a Superdraw was held, which lifted the jackpot to a value worth €130 million. Little else is known apart from the fact that the draw was won by a UK player who contacted National Lottery officials within the first few days.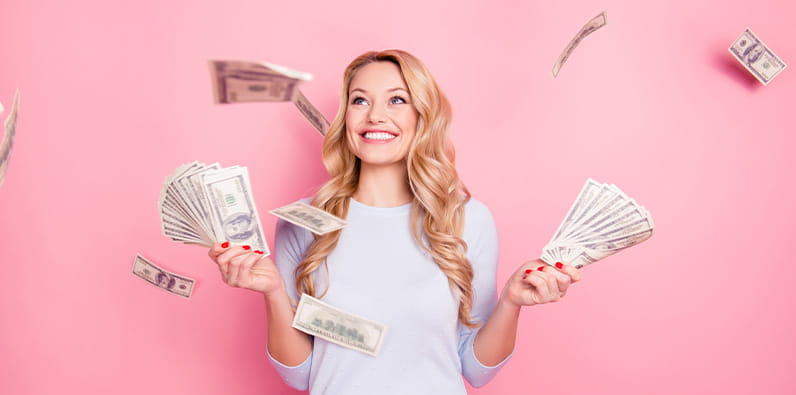 Neal Trotter – 107.9 Million – 14th March 2014
Although this jackpot is placed in the tenth and final place on our blog post, £107.9 million is still a hefty sum, and we would be happy to carry the burden if somebody does not want it. Anyway, Neil Trotter from Coldsdon, London, scored a huge EuroMillions jackpot after purchasing £10 worth of Lucky Dips tickets. It was Neal's lucky day.
Trotter shared with the press that after buying the tickets, he had a "good feeling" about the draw, so he went on a spending spree. After collecting the millions from the prize, the car enthusiast and mechanic ditched his Ford Focus and bought various cars, including a Jaguar and a Porsche. His partner, Nicky, said: "One day we are normal working people and the next we can afford anything. I still can't understand how much it is."
About EuroMillions – Boasting the Biggest Rewards
As you have noticed so far, all the biggest lottery winners in the UK have something in common. Yes, they share the love and passion for playing the lottery, but in this instance, we have something else in mind. All victors that you have read about in our blog post have won a EuroMillions prize. Because of that, we thought that it would be best if we provide you with some info about the EuroMillions lottery in this section.
EuroMillions is a transnational lottery that required players to have seven correct numbers to win the jackpot. It was launched in 2004 by France's Française des Jeux, Spain's Loterías y Apuestas del Estado and the United Kingdom's Camelot. Later the same year Austrian, Luxembourgish, Irish, Belgian, Portuguese, and Swiss lotteries joined EuroMillion. It is important to note that all prizes, including the jackpots, are tax-free except for Switzerland, Spain, and Portugal.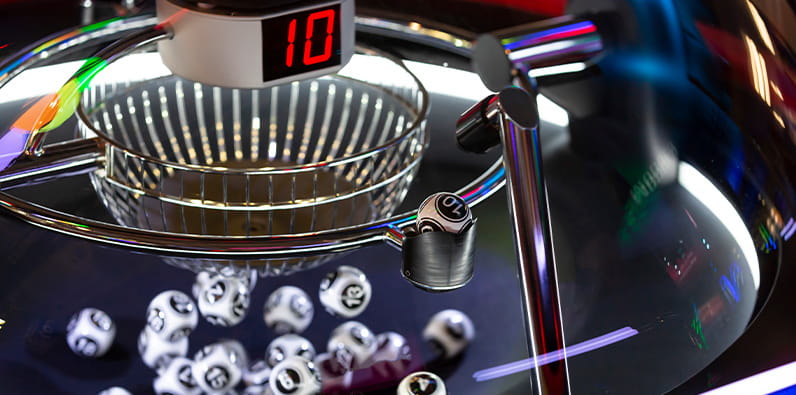 Of course, if you are a British lottery winner, you will have to exchange currencies, which will decrease your prize a bit, but that will be the last thing you'll be thinking about when having won around £100 million. As said earlier, the EuroMillions draw is supervised by Camelot UK Lotteries Limited, a trusted and licensed company. Finally, we want to note that you can participate in many Camelot draws via some of the best UK lottery sites.
Odds of Becoming a Millionaire
A pragmatic person who sees the world in black and white would look for more solid details about how high his chances of winning the lottery are. Therefore, a mathematical approach is a correct tool in this case. If you purchase a single ticket and decide to test your luck, the odds are 1 to 13,983,815. Of course, all of the biggest lottery winners in the UK have won while having the same odds, as you can see in the table below. 
| | |
| --- | --- |
| 1 to 13,983,815 | For 🎟️ 1 Ticket |
| 1 to 6,991,907 | For 🎟️ 10 Tickets |
| 1 to 1,398,380 | For 🎟️ 100 Tickets |
| 1 to 139,837 | For 🎟️ 1000 Tickets |
| 1 to 1397 | For 🎟️ 10,000 Tickets |
| 1 to 13 | For 🎟️ 1,000,000 Tickets |
However, suppose you are an adventurous spirit or simply enjoy purchasing a ticket or two every once in a while. In that case, one could argue that the chances of becoming one of the biggest UK lottery winners are pretty high and achievable. But as you have seen from some of the stories above, it is not always about math and numbers; sometimes, it is just about a feeling. Anyhow, regardless of how you want to call it, facts do not lie; there have been some crazy lottery winner stories! 
Frequently Asked Questions About the Welsh Lottery
When reaching the end of this blog post about the biggest lottery winners UK we thought it would be a great addition to include some of the most frequently asked questions. The following section contains some of our personally selected queries and their respective answers.