This short blog post is dedicated to all Scotland lottery winners, past and future ones. We shall look over the different lottery options players from Scotland have and who have been the big winners over the years. We will then move on to a few juicy paragraphs regarding a curse that is believed to lie upon lottery winners from Scotland and all those millionaires who have won the lottery but have managed to stay low key. Finally, we will finish up this blog post with a few tips for future players regarding their chances of winning and what to do after the big hit. So, let's begin our review of some of the luckiest people in the whole UK.
Which Lotteries are Available for Scottish Players Out There?
When it comes to lottery games, accessible to UK players, the list is quite large. If you are situated in Scotland, you should be eligible to participate in all national lotteries. Each of them has its jackpot and is played at different odds. As you can imagine, winning the lottery is quite difficult to achieve, and therefore, your chances of scoring the winning combination are very small. If, however, you wish to try out your luck at the most popular lotto games played in Scotland, here is a small list of the most popular ones:
Scottish Children's Lottery
Postcode Lottery
EuroMillions
Down below, we will review the three most popular lotteries more in-depth, and we shall also discuss the biggest winners from each of these games. If you are looking for websites where you can play the lottery online, then go ahead and check out the top lotto sites for UK players of our choice.
Postcode Lottery Winners in Scotland
The Postcode Lottery currently runs six lotteries, one of which is the People's Postcode Lottery in Great Britain. It was launched in 2005 as a pilot scheme, which turned out very successful, leading to expansion to Scotland in 2007 and Wales in 2010. It is a subscription lottery, whereby citizens subscribe each month and pay a fee to participate. The ticket is based on the player's home postcode, which usually represents a group of houses. Furthermore, this organisation also provides a percentage of all monthly subscriptions to different charities.
We're sure that some of you might be quite interested in knowing more details about the Postcode Lottery. But for now, let us move on to the jackpot amounts and some of the winners from this lottery. The prizes you can win are from £3000 up to £50,000 per person, depending on your luck. Down below, we have put some of the postcode lottery winners in Scotland:
| 😊 Postcode Lottery Scotland winners | 💰 Amount Won |
| --- | --- |
| KY2 6NT, Kirkcaldy | £3 Million |
| HS6 5, North Uist | £3 Million |
| IV15 9LF, Dingwall | £25,000 |
| KA11 1PW, Girdle Toll | £25,000 |
Interesting fact:
In 2020 alone, the Scottish Children's Lottery donated over £1,037,333 of its proceeds to good causes and charity foundations. Since its launch in October 2016, this lottery has raised over £6m for children in Scotland.
And due to the topic of this blog post, we shall now move on to overview a short table of some of the lottery winners in Scotland, who have become rich simply by buying a £1 ticket. There are numerous winners from this lottery and because the maximum amount that can be won is not as substantial as some of the competitors, there is not too much info on all the winners as they are not that interesting for the public. Here are a few of them:
| 😊 Name | 💰 Amount Won |
| --- | --- |
| Olive from Kilmarnock | £25,000 |
| David from East Lothian | £25,000 |
| Debbie from Glasgow | £25,000 |
| David from Lockerbie | £10,000 |
| Dennis from Livingston | £25,000 |
The EuroMillions Lottery in Scotland – Who Are the Big Winners?
EuroMillions is an international lottery game, available to players from France, Belgium, Portugal, Switzerland, and the United Kingdom. As far as your odds at winning are concerned, this game is the least likely to pay out at 139,838,160 to 1 for the highest jackpot. However, the massive odds are justified given that EuroMillions can reward the winner with over £14 million. This lottery is quite popular in Scotland, and there a fair share of winners from the country.
In the table down below, you can find a small number of the Scotland lottery winners, who took part in EuroMillions. Out of the three lotteries from this blog post, EuroMillions gives the highest reward, due to the internationality of all players involved.
| 😊 Name | 💰 Amount Won |
| --- | --- |
| Unknown from Ayrshire | £57,879,670 |
| Colin Weir and Chris from Largs | £161,000,000 |
| Brian and Ann Sharp from Musselburgh | £2,033,705 |
| Gillian and Adrian Bayford from Dundee | £148,000,000 |
| Jane Park from Edinburgh | £1,000,000 |
The Curse of Scotland's Lottery Winners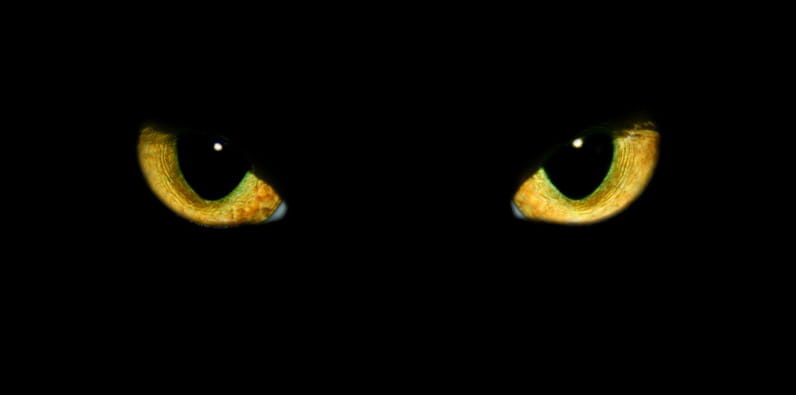 You might think that the very best thing that can happen to anyone is to become a millionaire overnight from winning the lottery. That is why people often use the term "win the lottery" for an amazing event that has occurred in someone's life out of sheer luck. However, a huge lottery win hasn't always been a blessing to those who have landed the jackpot. A bunch of those who become wealthy beyond their wildest dreams have suffered a raft of tragedies. Of course, that is not the case for every lottery winner Scotland has generated.
Colin and Christine Weir, who won £161million jackpot back in 2011 from EuroMillions became the biggest ever lotto winners from Scotland. They were incredibly quick to splash the cash by buying cars, jewellery, sponsoring football teams and donating massive amounts to good causes. They also shared their fortune with family and friends, as well as their three children. The tragedy of it all was their divorce, which came after 38 years of marriage and Collin's death later in 2019. By that time, their massive fortune has shrunk to just £40 million.
Another sad story is that of Jane Park from Edinburgh, who became the UK's youngest EuroMillions winner with £1million. She immediately quit her job, but her life has not been easy after the big win. Jane spent thousands on cosmetic surgery, which she says, "ruined her life." She also paid someone £60,000 a year to date her. True happiness is not what Jane received with her big win.
Furthermore, a security guard from Edinburgh called John Roberts won £3.1million in 1998, but only 3 years later, he was totally broke. All the money from his big win he blew on cars, houses and luxury holidays. He is even rumoured to have been forced to live on handouts from family and friends after his lavish behaviour.
Lottery Winners in Disguise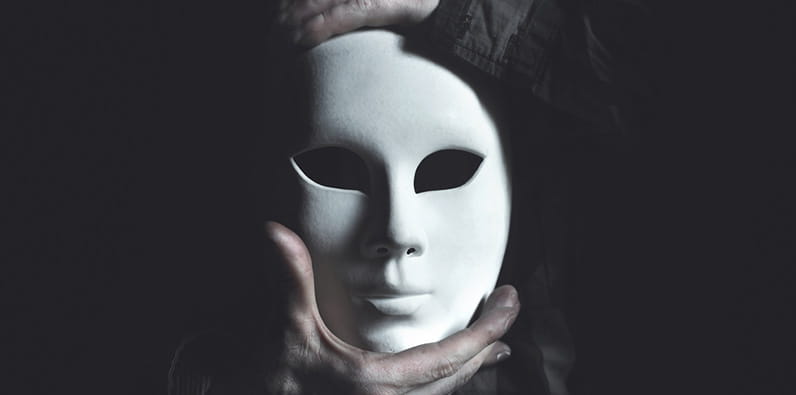 You would imagine that the first thing a lottery winner would want to do is scream out for the whole world to hear that he has just become rich. However, in many cases, the people who are responsible for distributing the jackpots are the only ones that know who some of the winners are. There have been many cases of husbands, who refuse to tell even their wives about the big win and vice versa.
A very common practice is for people at retirement age who would not tell their grown-up children out of fear that this might affect the children's outlook on their working life. In other words, they are worried that their kids would leave work and go down a bad path.
So, it comes naturally that many people would wish to keep their win a secret to preserve at least a part of their past lives. A lottery win can sometimes exaggerate how your life is. If you are a positive ambitious person, this can be a stepping stone to achieving great things. However, if you are in a toxic relationship that isn't going well the win will only make things more complicated.
How to Become the Next Big Scottish Lottery Winner
First of all, you need to buy yourself a lottery ticket. Conduct your research regarding the different Scottish lotteries you can participate in and choose the most suitable option for you. Winning the big jackpot is not that common, but some lotteries give you better odds than others. Of course, there are also some helpful tips and lotto strategies you can apply that might skew the results in your favour.
What to Do if You Were to Win the Lottery Jackpot Tomorrow
If you ever become one of the few lucky chaps that have become millionaires from the lottery, be sure to use that power for good. Don't become another story of a jackpot winner who has lost it all on extravagant purchases, drugs and alcohol. The most important thing to do is use at least some amount of the big win for different investments that will bring you more money in the future. We have prepared an example list of things to do after the big win, and we hope you will find it helpful.
Pay off your debt.
Buy yourself something you have always dreamed of.
Create an emergency fund of liquid cash.
Put at least 40% of the total amount in investments that will pay you monthly.
Give some amount of the prize for a charity cause that is close to your heart.
If you follow those simple steps, you will ensure that a jackpot win would transform your life for the better. It is quite hard to process such a drastic change and many people become victims of psychological processes that make us want to spend everything and engage in unhealthy behaviors.
FAQ
To end this informative blog post, we shall answer some of the most common questions regarding lottery winners in Scotland. We hope a bit more clarity will be brought to readers with the answers to those commonly asked questions.