Recent discussions about the need for a poker lobbying organization have sprung up on social media, spearheaded by British casino owner Rob Yong.
Yong says that he is willing to finance the organization for the next five years to the tune of $1.2 million, with the organisation aiming to promote collaboration between players, operators, media and regulators.
"Let's get a guarantee that the damn thing is going to last at least five years, and see where we go from here," Yong said on Twitter.
We spoke with the Luxon Pay founder in a bit more detail about what his plans involve.
Poker Needs a Stronger Voice
Yong admits that the idea of a poker lobbying organization didn't originate from him, but says that a stronger voice is needed to combat various issues affecting the industry today.
"Poker is a skill game but is treated like a slot machine by almost every regulator"
"The idea of connecting the poker community together is a topic I have heard discussed numerous times," Yong told PokerNews. "For me, things have really come to a head over the last few years with the closing and segregation of markets, as well as bizarre game rules and taxation such as the recent 5.3% German tax and promotions for players such as rakeback banned in countries like Sweden."
"Poker is a skill game but is treated like a slot machine by almost every regulator. I think poker is a very good pastime, especially for people who don't always have lots of social interaction."
---
Related: Skill Determines How Much Luck You Need to Win in Poker
---
The main aims of any organization Yong says are to lobby regulators and operators, as well as promoting poker in general.
"Operators should make their own decisions on how they want to operate, after all, it's their own business. But I think if poker was allowed to be played globally, together with shared liquidity, market forces would serve to police operators, as there would be more operators and therefore more choice.
"In terms of promoting poker, I think that's being done well, to be honest. Especially with the growth in streaming and influencers, except in countries like Italy where it is banned."
Organization's Top Three Aims
Lobby Regulators
Promote Game
Lobby Operators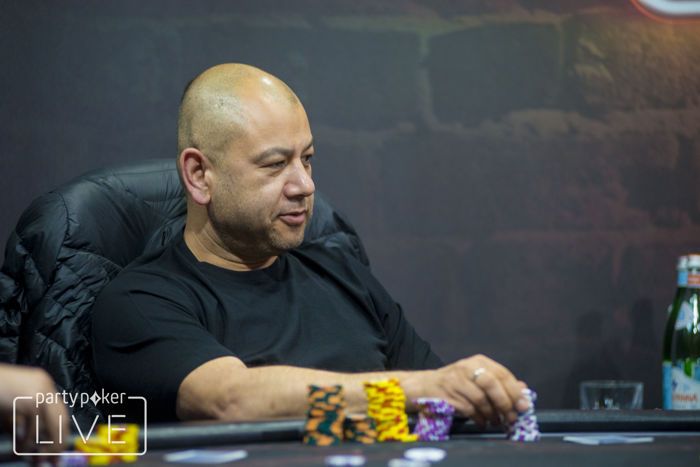 How Will The Organization Be Structured?
When the idea was initially floated on Twitter by Yong, many people assumed he was gunning for a senior position on the board or committee for this organization. This is not the case, with Yong saying that these would only slow down achieving the basics needed to get the idea off the ground.
"It's all about having a website, a social presence and paid full-time staff – not volunteers – that will keep the cogs moving. Then we can work on bringing together these different sections of the poker community – players, media, staff operators etc."
Jotted down a list of who makes up poker community;

— Rob Yong (@rob_yong_)
"Then with the help of ambassadors from various countries, we can start to build a credible membership number and find a model to make this non-profit organisation self-financing/sustainable in the long term.
"Once these are done, we can start to think about the structure at the top. But that will have to be decided by the numbers. If we don't get these basics, the organisation won't be stable and even more doomed to fail."
When the organisation has achieved its basic targets to be credible, members will vote on who will the President, and supporting roles. Yong says he will not be eligible to be the President or hold any official position in the organisation going forward.
Convincing the Poker Community
"If no one ever chased a lost cause the favourite would always win."
With ideas like this organization having been attempted in the past, Yong is aware that there are certain obstacles preventing it from making a difference, should it be organised.
"There are enough people in the poker community who care about the game as well as me," says Yong. "I don't think there are any obstacles to creating and setting up the basics of an organisation like this.
"But regulators, hands down, will be the obstacle. This be very challenging to overcome but, if no one ever chased a lost cause the favourite would always win."
In order for the organisation to be taken seriously not only by operators and regulators, but also by the poker community, Yong thinks that they would need between 250,000-500,000 members to be credible, and over a million to be taken seriously and listened to.
---
Read More: Is US Poker on the Brink of Shared Liquidity Between States?
---
"I don't see there being a problem with players, including me, being part of it. I think we're all happy to support long shots. I have a loose strategy for regulators, but I need to think about it more.
"Some operators have already contacted me and said that they're in, but I know some won't want to be involved. This organisation will not be attractive to operators who are looking to have an influence above other sections of the membership, so this might put a few off."
Yong says that he's happy to finance the organisation for five years, with three clear goals for where he wants the organisation to be after that period.
"There are 3 S's. Serious, stable and sustainable."
And with Yong at the helm, or at least a driving force behind the organisation, it's clear that this idea has the potential to make a difference for years to come.