North Carolina and gambling laws go way back. Before the North Carolina General Statutes, as we know them today, the law on gambling passed through many transformations. Lotteries were legalized on and off. Bingo and raffles went through the same bumpy road until an agreement was reached to legalize only charitable events of this variety.
It's empowering to know that, for the most part, the driving force behind change was society's current frame of mind. Having that much influence in the hands of the people inevitably means that things could change in the future. Here are the topics we cover with relevance to the North Carolina online gambling laws.
Current Situation as Defined by the NC Gambling Laws
The gambling laws in North Carolina function a lot like Virginia gambling laws. That is, an industry exists, but it's far from blooming. The idea of expanding the gaming industry is pushed away by a combination of staunch belief in Bible Christianity and conservative thinking. The law merely reflects that train of thought.
We'll try to keep it short because it's always the same element that dictates what gambling games are legal. So, in short, if a winner of something with monetary value is picked in random, then we are talking about an activity that is not legal. Poker gambling, for example, walks a fine between something that can be a profession and a game where luck is the deciding factor.
The only land free of the regulations imposed by law is the one belonging to the Native American tribes. Sure enough, this is where three fine, legal casinos were built after given the green light by the relevant authorities. Not only that, but we are witnessing a change of the course of legal NC sports betting.
About the North Carolina Department of Public Safety
The division of the Department of Public Safety (DPS) dealing with gaming licenses in North Carolina is the Alcohol Law Enforcement Division (ALE). ALE is also responsible for enforcing the laws on alcoholic beverages, controlled substances, tobacco, the lottery, and the bingo program. Originally, it was part of the Department of Public Safety, but in 2014, it was transferred to the State Bureau of Investigation.
Five years later, ALE is transferred back to the DPS. The ALE's main unit is the Alcohol Law Enforcement Special Agents. These special agents oversee alcohol and gambling establishments and have full arrest powers. The latter was a right given to them on account of the rising severity of criminal activities in the alcohol business in the early 70s. This is what you should know about the ALE.
Alcohol Law Enforcement Details

| | |
| --- | --- |
| 🍾 Created in: | 1977 |
| 🏰 Headquarters: | Raleigh, 3320 Garner Road |
| 🧑 Director: | Bryan House |
| 👮‍♀️ Number of Agents: | 109 |
| ⏩ Transferred to the DPS: | 2019 |
It all started with the establishment of the Alcoholic Beverage Control Commissions in 1937, which happened after a decision of the NC General Assembly (ABC). For some time, ABC agents simply occupied the positions of beer and wine inspectors. In 1977, the ABC enforcement was renamed to Alcohol Law Enforcement Division. As part of the DPS, the ALE took on the responsibility of enforcing not just the online gambling laws in NC but also the ones referring to land-based gambling.
Timeline of the Gambling Laws in North Carolina
For the past two to three centuries, the legislative body of North Carolina was forced into jumping through hoops like a seasoned acrobat. What we mean by that is the law has gone through many changes, reflecting the twists and turns in the public's disposition. The latest is that gambling is appreciated as a source of state revenue and it's highly likely for the legislator to move forward once more. With fair amount of certainty, we could say that new North Carolina online gambling laws are just around the corner. Let's look at the timeline of the NC gambling law.
1749 – The first gambling law in North Carolina.
1753 – A law was passed invalidating gambling debts and banning public gambling.
1763 – A gambling law limiting gambling losses to 5 shillings came into effect.
1778 – Law effectuating a gambling tax came into force.
1791 – Ban on A.B.C and E.O tables was enforced.
1809 – Rise in the numbers of authorized lotteries.
1835 – Ban on lotteries.
1939 – The General Assembly agreed to the opening of a racetrack outside Morehead City.
1982 – Cherokee high-stakes bingo games were authorized by the federal court.
2000 – The number of video poker machines is limited to three per location
2006 – Founding The North Carolina Education Lottery.
2007 – Outright ban on video poker machines.
North Carolina Gambling Laws: Legality by Gambling Type
NC gambling laws is a broad term encompassing a number of different gambling games and activities. They are not equal before the law, which discriminates them based on the degree of randomness in selecting the winner. A case in point are the best USA casinos, which are ready to bet their bottom dollar that their random number generators show no bias. A game of skill such as poker is not against the law because skilled enough players can do this for a living.
Whereas, not only is casino gaming set against the player (the house has an edge), but it also has an element of addictiveness, which, in turn, warrants responsible gambling measures. Even the best US casino bonuses won't help you sever ties with an addiction, should you develop one. On the contrary. Both aspects are considered substandard when measured against the Department of Public Safety's criteria. Here is more info on which types of gambling are legal and which are not in North Carolina.
Indian Gaming and Poker
Casino gaming is entirely entrusted to the native Indian tribes. There are three legal Indian casinos in the whole of North Carolina, and currently, we don't know of any plans for expansion. If you want to play poker at a regular table, you'll need to visit Harrah's Cherokee Casino Resort. Playing poker online, on the other hand, is far more convenient and completely legal.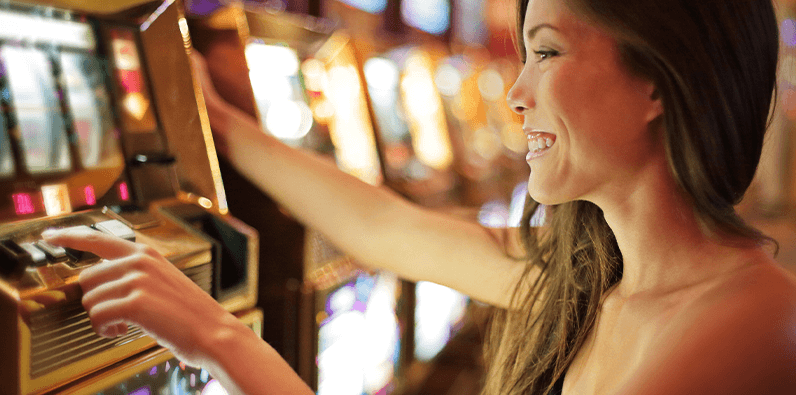 Video Poker and Slots
A complete ban on video poker was instituted in 2007. The once widespread gaming machines were hard banned by the NC gambling laws after years of resistance by House Speaker Jim Black. Similarly, slot machines are illegal in every sense of the word as far as the North Carolina gambling laws are concerned. Having anything to do with slot machines outside a licensed facility will result in charges of Class 2 misdemeanor.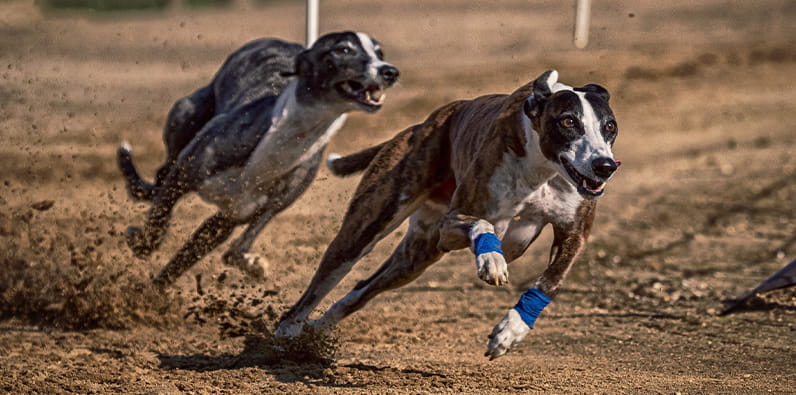 Sports Betting and Lottery
Legal sports betting in North Carolina was set in motion by the law passed in 2019. After the sports betting bill was passed, legal tribal casinos were empowered to offer betting on sports. The North Carolina Education Lottery was first introduced to the public in 2006. It has a charitable element in it, thanks to which it was legalized by law. Aside from that, lottery, Powerball and Mega Millions are also available.
Legal Tribal Casinos According to the NC Gambling Laws
As far as the North Carolina gambling laws are concerned, there are two tribes with a legal permit to operate a land-based casino – the Eastern Band of Cherokee Indians and the Catawba Indian Nation. They account for the entirety of Native American gaming in North Carolina. Between the two of them, the tribes operate a total of three casinos.
Harrah's Cherokee Valley River Casino
Harrah's Cherokee Casino Resort
Catawba Two Kings Casino
It all started with the Indian Gaming Regulatory Act of 1994, allowing the construction of a casino with electronic games. Indian gaming has come a long way since then, given the fact Harrah's Entertainment was permitted to manage two of the casinos. That partnership paid in full. As it is, the Harrah's Cherokee Valley River Casino is one of the best riverboat casinos in the US. Casino table games were introduced to Harrah's Cherokee in August 2012, thus, marking the beginning of a new era in North Carolina's gambling history.
Expected Changes to the Gambling Laws in North Carolina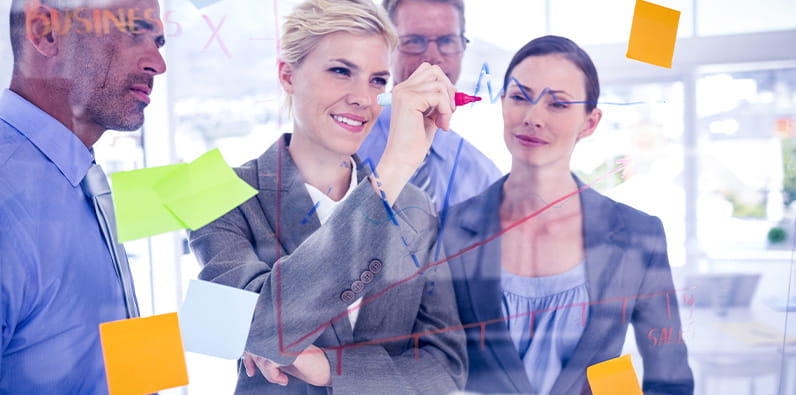 The main talking point should be legal sports gambling in the state. The bill proposed by state Senator Jim Perry has been gaining momentum and the approval of more and more key figures. If it is accepted on all levels, this would usher in a new era for the online gambling laws in NC. AS Bill Squadron put it:
People now, whether it's legal or illegal, bet on sports. People like to bet on sports. What we know is that it's better to bring it out into the sunlight, regulate it, tax it, monitor it, and have it all instead of it all taking place underground Bill Squadron, Elon University Professor
Jim Perry believes that legalizing sports gambling is a golden opportunity to create beneficial money influx without increasing taxes. It's true that some states abstain from enforcing a gambling levy, but largely speaking, there is a cap on how much you can win in a casino without paying taxes.
In Jim Perry's own words, legal sports gambling can be the one revenue source that will play an extremely important role in keeping taxes down, and it's his obligation to investigate the prospect thoroughly. Not to mention how important is the fact new job positions will be created. For now, the idea has plenty of support behind it, but only time will tell if that support holds strong.
FAQ
Is there something about the gambling laws in North Carolina you still fail to grasp? There's a good chance that reading the next Q&A will help you understand. It consists of the most common questions on the topic and our answers to them. Stay informed; check them out.