Most of the casino San Antonio venues that you will find in this blog post are private poker clubs that are closed for the public, and you can visit them only with a membership card. This should not bother you, as you will also find some huge tribal gambling venues and the best casino near San Antonio that has so much more to offer. We will also touch on some useful tips and bits of advice for your gambling trip, including the legal gambling situation in Texas and how to play on the go. Stay tuned, and you shall find out more!
List of the Best San Antonio Casino Venues
The best San Antonio casino stands out with its giant gambling floor and thousands of gaming machines. It is the closest casino to San Antonio that offers just about every type of game that you can imagine, including plenty of accommodations, amenities, and other perks, all at once! Check out the following list with more details and ratings of the best venues when it is time for gambling in San Antonio or nearby.
| Casino | Games | Highlights | Rating | Website |
| --- | --- | --- | --- | --- |
| Kickapoo Lucky Eagle | 3300+ slots, 7 poker tables, bingo | Hotel, 5 restaurants, 3 casino bars, high limit gaming area, entertainment centre, RV park, loyalty club card | 10/10 | luckyeagletexas.com |
| San Antonio Poker Palace | Poker tables, poker tournaments | Special discounts, bar, high limit tables | 8/10 | sapokerpalace.com |
| Rounders Card Club | Poker tables, poker tournaments, live cash games, indoor golf | Loyalty membership, PokerAtlas App, bar, lounge, barbershop | 8/10 | rounderscardclub.com |
| Champions Poker Club | Poker tables, poker tournaments | Membership club, poker school | 6/10 | championspokerclub.com |
| SA Card House | 14 poker tables, poker tournaments, cash games | Membership club, bar | 6/10 | sacardhouse.com |
| Wicked River | Poker tables, cash games, sports | Membership club, bar, lounge, Flat screen TVs, custom poker tables and chips | 5/10 | theroyalcardhouse.com |
| ACES Poker Club | 3 poker tables, cash games | Flat screen TVs, 24-hour security monitoring, smoke-free & vape-free environment | 5/10 | ACES @ Facebook |
Without a doubt, Kickapoo Lucky Eagle takes first place in our list, thanks to its fantastic remote location at the edge of the state. It is a haven for gamblers from San Antonio and abroad because it is located only about a couple of hour's drive from San Antonio, and it offers a tonne of gambling temptations. Without further delay, let's get started with the most intriguing details about Lucky Eagle Casino.
Kickapoo Lucky Eagle Casino Near San Antonio
The remote location of Kickapoo Lucky Eagle Casino is one of its greatest advantages because it makes it the perfect choice to escape for a while from the hustle and bustle in the big modern city. There are plenty of casino trips from San Antonio that end in Lucky Eagle Casino. It is the nearest casino to San Antonio with such an impressive number of slot machines – over 3000!
This wonderful San Antonio casino, although over a hundred miles away from the city, offers all that you need for an unforgettable gambling vacation.
Its huge hotel area and the numerous bars, restaurants and shopping centres are more than enough to pamper your mood between your gaming sessions. When it comes down to the gaming area, you will find there everything from high limit tables to some of the best poker rooms all over the state. This is the best casino near San Antonio, which you should put high on your trip list as well!
San Antonio Poker Palace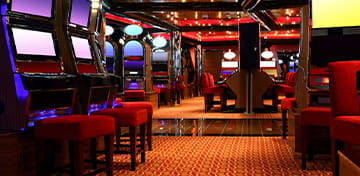 This hot spot for gambling in San Antonio is also known as SAPP, and it is nicely located within the northern boroughs, away from the bustling Downtown area. Yet, you can escape for a thrilling poker adventure to this place because it is like a real poker palace in San Antonio.
A 20% discount for military and Veterans is a nice touch to attract serious players, while the tables with low betting limits are perfect for the newbies.
There is only poker and cash games available, but the options are many. This San Antonio casino is one of the most tempting options to play No Limit Holdem or Pot Limit Omaha and Big O. There are tables with no caps on the buy-ins for the high-stakes players. Weekly poker tournaments are also available, as well as many perks and special promotions. Examples include $10 rebuy for 10K chips up to 5x, no hourly fees, 10K bonus chips to players who start a tournament, and the list goes on.
Rounders Card Club San Antonio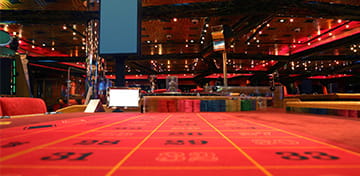 Rounders Card Club is a social club where players can play their favourite poker games with utmost safety and privacy.
This place is perfect for gambling in San Antonio if you want to escape from everyday life and enjoy an upscale gaming environment with three of the most popular poker tables – No-Limit Texas Hold'em, Limit Texas Hold'em and Omaha.
Rounders Card Club is closed to the general public, so make sure to issue your special membership card if you plan a visit. You can also download the nice Poker Atlas App and participate in poker events and tournaments via your mobile smartphone or tablet. The buy-ins are a little bit high, $300, so a nice bit of advice is to visit Rounders Card Club if you are an advanced or high roller player.
Champions Poker Club San Antonio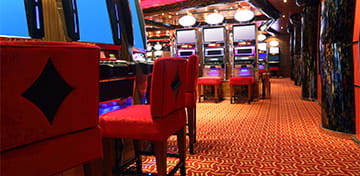 This is another member-only card club in San Antonio, which is the perfect choice for a private poker gaming session. Texas Holdem and Omaha are the most popular tables, and they are available for high-limit gaming by the high rollers as well.
For the newbies or those who just want to try the game of poker, there is a poker school that helps you learn the basic rules, the combination of winning hands, and just about everything important.
If you would like to try your luck with real money, then the popular tournaments of the Champions Poker Club in San Antonio are exactly what you are looking for! So, you can easily combine your casino parties in San Antonio with a nice poker session at the Champions Club.
SA Card House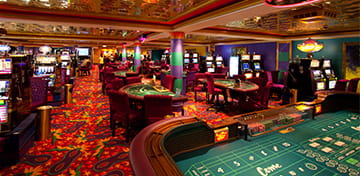 This is another awesome San Antonio casino to visit, which looks more like safe heaven for the fans of card games. This place is also known as a card house, and it offers the best exclusive private gaming experience in town. There are daily poker tournaments on Texas Hold'em and Omaha tables, as well as different cash games with different stakes. SA Card House is located within the northern outskirts of San Antonio, and it is a perfect choice for a secluded and private gaming experience, as only a membership guarantees you full access to the complex facilities and amenities.
SA Card House is also a nice choice for casino parties near San Antonio, while the $20 membership fee makes it affordable for both low-stakes players and high-rollers. The different daily poker tournaments include just about every feature that you can imagine. Examples include with or without re-buys and add-ons, up to 50K buy-ins, 20-minute levels, and others. As a fan of poker, you will like this place a lot!
Wicked River Poker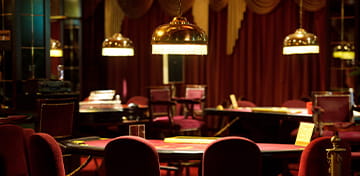 Wicked River is your next top choice to play poker and enjoy private gambling in San Antonio. It is a social poker room that is open only to players with a membership. There is a daily and hourly fee if you want to play, so it is safe to say that Wicked River is visited mostly by high rollers and experienced players.
In terms of promotions, Wicked River Poker offers a wide variety of session discounts and the option to play for up to $40/day plus a $5 check-in. This place has fantastic amenities as well, including a bar with snacks and drinks, restrooms, big-screen TVs, etc. You should check it out and see for yourself!
The Royal Card Club San Antonio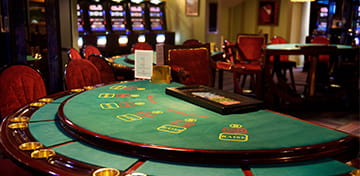 This is another membership-based private poker club, which is not open to the public. Meanwhile, you can get a membership and enjoy all the games and amenities available in the club. Examples include Texas Hold'em
And Omaha/Congress tables, as well as sports and other games upon request. The poker tournaments take place almost every day, and the freerolls get up to $1000. Saturdays are special, as there is a $3K tournament with $100 buy-ins. The Royal Club San Antonio is a great choice for casino San Antonio gambling in a cosy environment.
ACES Poker Club in San Antonio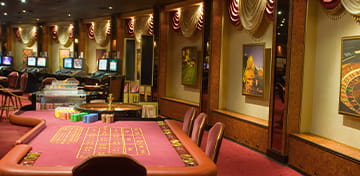 Last but not least, we should include the famous ACES poker room in our list of top San Antonio casino venues. This is another private poker club where you can play only this type of game. However, you can do it in great diversity.
There are tip-free and rake-free poker games, as well as Texas Hold'Em, Pot Limit Omaha, and other cash games. Make sure to get your membership card because there are only three poker tables, and the places are often limited.
Also, please keep in mind that the ACES poker room is more recommended for high rollers and especially to those poker players who prefer $500 minimum buy-ins that are uncapped. Such tournaments take place on special occasions, so call ACES poker room to find out more details about them.
Why You Should Choose to Play at These San Antonio Casinos?
Now, when you know a little bit more details about the best San Antonio casino venues, let's take a look at the highlights. So, when you wonder why you should choose a certain venue over another, here are the clues. Choose your most favourite place, organise your visit, and you should find out more, especially if you get lucky!
Texas Gambling Laws and Legal Gambling Situation in San Antonio
Before you request membership for a private poker room or you visit the closest casino to San Antonio, you should ask yourself 'Is gambling legal in Texas'. The answer to that question is as easy as it is complicated because there are many forms of online gambling in San Antonio that are considered illegal, yet you can play at offshore sites.
However, three Indian casinos are legalised, as well as a few other types of legal gambling in Texas: scratch-off and drawing games, pari-mutuel wagering, charitable bingo, pull-tabs, and raffles. Indian gaming is the only option if you want to play in a classic brick-and-mortar complex with hundreds of gaming machines. Kickapoo Lucky Eagle Casino in Eagle Pass is your top choice for a casino near San Antonio, and this is why we put it on top of our list with recommendations. Now, let's see some of the main highlights when it comes down to the legal gambling situation in San Antonio, Texas.
Sports betting is banned by the 1992 Professional and Amateur Sports Protection Act.
There is no specific US online gambling law that bans online gaming at offshore casino sites.
The Texas Lottery was legalised in November 1991.
Parimutuel betting was legalised and banned several times since 1933.
Casino cruise ships offer legal gambling in international waters.
State court and the Indian Gaming Regulatory Act (IGRA) legalised Indian gaming.
The only big casino near San Antonio is owned by the Kickapoo Traditional Tribe.
The legal gambling age in Texas is 21 or 18, depending on the type of gambling.
If you want to open a casino in San Antonio, Texas, prepare yourself for a long journey with documentation, inspections, obligations, etc. The Kickapoo Traditional Tribe of Texas is the only tribe operating a casino near San Antonio, so you will need to apply in the first place. Then, your premises should be inspected by an official representative who should help you with the fulfilment of the requirements under the IGRA.
If you get approval, then the National Indian Gaming Commission (NIGC) will be responsible for the regulation of your site, as it is the authority that monitors all the gambling activities of the tribal gaming operators on Indian lands. Overall, it is not an easy procedure, and this is why there are only three legal casinos all over the state. There is no need to worry, let's continue with some tips if you want to bypass the laws by playing online at an international casino operator!
Top Mobile Casino San Antonio Apps for Residents and Guests
Playing online is the best choice to enjoy your favourite slot machines, roulette, blackjack and other classic casino games without doing it illegally. There is no specific law that prohibits or allows online gambling in Texas, so you can do it safely at an international online operator. Nowadays, almost all the operators offer mobile casino apps, so you can play on the go as well.
If you are a resident of San Antonio or you plan a trip to this city in Texas, you can download a casino app on your mobile device in advance. Also, most offshore casino operators offer web-based casino apps, which means that you don't need an app on your phone at all. You can directly play on your smartphone or tablet by loading the casino website on your web browser. Here are the top three casino apps that you should try from San Antonio and why.
Virgin Casino App (Top Mobile Casino Bonuses for San Antonio Players)
Borgata Casino App (Most Diverse Game Portfolio & Online Poker Tournaments)
888Casino App (Best San Antonio Casino App for High Rollers)
There are a few important things to watch for. Firstly, you should check if the offshore casino operator is safe and if it features different seals of approval on the footer of its website. Search for internationally recognised certificates, such as the MGA, Curacao or BeGambleAware, among others.
You should also be able to find information that the offered games are tested by independent organisations, such as GLI or eCogra. Overall, playing on the go is a nice alternative to play online casino games in San Antonio. Imagine that you are going on casino bus trips from San Antonio to the biggest gambling establishments near the city, and you would like to play on the go. Then, playing in mobile casino apps is the best choice when you are on the move.
Gambling in San Antonio – Tips and Top Places to Visit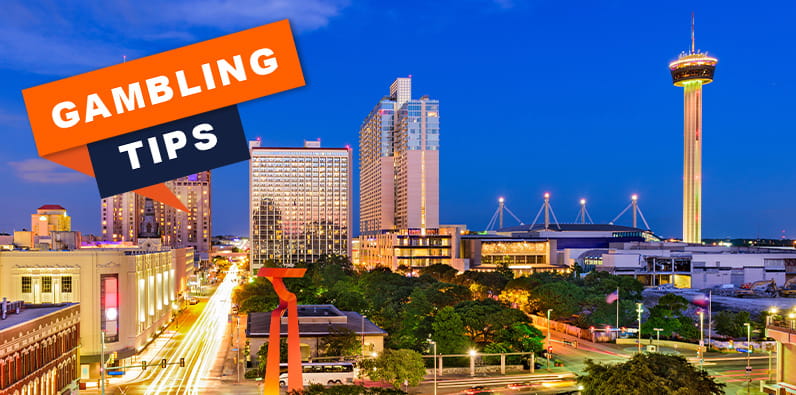 You should put the famous San Antonio Casino Club Building high on your trip list. It is one of the most recognisable historic buildings in Downtown, thanks to its rooftop with cascading terraces in different colours. It is not a casino, though. The Casino Club Building was completed in 1927, and it was later used as the office of Thomas Gilcrease, so its nickname was the "Gilcrease Building" at that time.
While in San Antonio Downtown, you should also not miss enjoying a few hours by the Riverwalk, where you will find everything from shops, bars, restaurants and other eateries to art museums and hidden scenic parks. Only a couple of hours along the Riverwalk could be enough to relax and unwind after or before a long gambling session in a San Antonio casino. Of course, there is a tonne of other things to do and see in Downtown San Antonio. A trip to the historic Alamo Mission in San Antonio or the Pearl is only an example.
So, make sure to add these places on your agenda for gambling in San Antonio, and your adventure will be unforgettable. We recommended you the best San Antonio casino venues and if you think that they are not enough or if you would like to play in other states, then please visit some of our other top guides. We featured the most interesting highlights about the top New York casinos, as well as the top 10 Las Vegas gambling venues here.
Frequently Asked Questions About San Antonio Casino Venues
This blog post is at the end, and we would like to add a few important notes in the form of a short Q&A section. These questions are often asked by people who would love to gamble in San Antonio, so check them out before you plan your trip.