Gambling Laws in Virginia – Compelling Changes and Regulations
When it comes to gambling, Virginia is not the most liberal state in the country. In fact, there are restrictions that many international gamblers would consider draconian in this day and age. The state gambling laws were designed to crack down on most 'hard' forms of betting, allowing only certain casual types of gaming. Still, there were some developments in recent years, and Virginia has loosened the leash on the gaming industry.
| | |
| --- | --- |
| 🎲 Gambling Products | Legal Status |
| 🎰 Casino: | Legal |
| 🏈 Sports Betting: | Legal |
| 🏆 Bingo: | Legal |
| 💯 Lottery: | Legal |
| ♣ Poker: | Legal (for Entertainment Purposes) |
| 💻 Online Gaming: | Legal (Limited) |
We take particular interest any time a state makes drastic changes to its gambling laws. For this reason, we will explore the brand new gaming opportunities available to Virginia residents. As it happens, the majority of new gambling laws in Virginia concern casino gambling and sports betting. Below, we will explore the current state of gaming in VA and how they relate to players.
Virginia Gambling Laws About Casinos
After years of resistance, Virginia authorities finally approved the construction of five new land-based casinos. The resolution came in 2019, and the approval process was completed in November 2020. Lawmakers considered several locations and ultimately settled on Bristol, Danville, Norfolk, Portsmouth, and Richmond.
Worth noting is that the first four cities held referendums to see how the local populaces feel about having a casino in their backyards. Granted, these won't appear on our top gambling cities in the US any time soon, but it's still interesting to point out. Here are the confirmed establishments as of 2021:
| 🎰 Virginia Casino | 🗺 Location |
| --- | --- |
| 1️⃣ Hard Rock Casino Bristol | Bristol, VA |
| 2️⃣ Caesars Virginia: | Danville, VA |
| 3️⃣ Headwaters Resort & Casino | Norfolk, VA |
| 4️⃣ Rivers Casino Portsmouth | Portsmouth, VA |
| 5️⃣ One Casino + Resort | Richmond, VA |
The cost to build these casinos will exceed $2 billion, and construction is set to begin in the first half of 2022. This means that VA residents still have to wait a while until these venues are up and running. The gaming scene will be regulated by the Virginia Lottery Board. This institution revealed the details of gambling laws in Virginia concerning casinos.
For one, the license to run a casino will cost the respective companies $15 million apiece, and it will last for a period of 10 years. Moreover, the state imposes specific taxes on gaming revenues. Gross revenues are taxed 18% – 30%, depending on the activity. The Virginia Gaming Proceeds Fund was established to handle this new source of state income. A certain portion of the fees and taxes is designated to go to the Virginia Indigenous People's Trust Fund, the Problem Gambling Treatment and Support Fund, and the Family and Children's Trust Fund.
As far as the gaming activities are concerned, VA casinos are allowed to offer slots, blackjack, roulette, baccarat, keno, and others. Betting limits vary by game type. Slot machines are allowed to accept wagers between $0.01 and $500 per spin. Moreover, the average RTP of slots has to fall within the 89-94% range. On the other hand, players can bet between $5 and $50,000 on table games. In accordance with Virginia gambling laws, the casinos have to create and promote a responsible gambling program while extending players any form of credit is forbidden.
Sports Betting in Virginia
Along with casino gaming, Virginia also legalized sports betting in both digital and retail spaces. The first online sportsbooks went live in January 2021. Since then, the state has approved licenses for several other operators. Below, you will find the current list of licensed companies as of July 2021:
Table caption goes here

| 🏈 VA Sportsbook | 📅 Permit Date | ⚖ Permit Type |
| --- | --- | --- |
| 1️⃣ FanDuel (Betfair Interactive US, LLC) | 20 January 2021 | Permit |
| 2️⃣ DraftKings (Crown Virginia Gaming, LLC) | 24 January 2021 | Permit |
| 3️⃣ BetMGM, LLC | 24 January 2021 | Permit |
| 4️⃣ Rivers Portsmouth Gaming, LLC | 26 January 2021 | Permit |
| 5️⃣ Caesars Virginia, LLC | 27 January 2021 | Permit |
| 6️⃣ WSI US, LLC | 4 March 2021 | Permit |
| 7️⃣ Golden Nugget Online Gaming VA, LLC | 15 March 2021 | Temporary Permit |
| 8️⃣ Bally's Corporation | 15 March 2021 | Temporary Permit |
| 9️⃣ Penn Sports Interactive, LLC | 15 March 2021 | Temporary Permit |
| 🔟 Unibet Interactive, Inc. | 21 April 2021 | Permit |
As far as retail bookmaking is concerned, there are no active operators right now. Of course, this is expected to change. It is reasonable to assume that the license holders listed above will introduce sports betting into their casino venues, where available. Still, there is no telling when that might happen.
Generally, Virginia sports betting laws are considered quite good. Still, there are certain limitations and restrictions. For one, betting operators cannot accept bets on youth sports and Virginia college sports. Furthermore, the regulators are forbidden from taking proposition bets on college sports. Other than that, there are few regulations to keep in mind. Both traditional and live betting are available, defined by Virginia gambling laws as Tier 1 and Tier 2 bets, respectively. Still, we are happy to see the VA sportsbooks offer betting bonuses. if you are already familiar with the top US online casino bonuses, you will undoubtedly appreciate this benefit.
Virginia sportsbooks are required to pay 15% tax on gross revenue on a monthly basis. Of that, 2.5% is set aside for the Problem Gambling Treatment and Support Fund. The Virginia Lottery Board published taxed income every month, along with other interesting statistics. For June 2021, the state collected $2,273,995 and more than $7.83 million since sports betting was legalized. Similar revenues have been reported from US gambling sites in other states.
Charitable Gambling Laws in Virginia
For a while, the only forms of gambling available to Virginia players came under the guise of charitable gaming. Social events such as bingo or the lottery were permitted under the old gambling laws in Virginia. Of course, specific regulations have to be followed, and only licensed companies can hold such events.
The lottery is one of the staples of Virginia gaming. Right now, players have the opportunity to engage in several noteworthy draw games with significant jackpots. Specifically, the state authorities have authorized and approved the following lotteries:
Powerball
Mega Millions
Cash 4 Life
Bank a Million
Cash 5
Pick 3 with Fireball
Pick 4 with Fireball
Keno
Each comes with different prizes and odds of winning. The draws take place weekly, and VA residents can participate in any of them. The Powerball has the largest jackpot at the moment, at about $211 million. The Mega Millions game comes in second, offering $179 million. Players interested in the draws can look up winning numbers on the Virginia Lottery website.
Bingo is another form of casual gaming available in Virginia. Unlike New York gambling laws, Virginia ones allow bingo sessions to be held on any calendar day. The minimum age to play bingo is 18 in Virginia, making the game more accessible than other types of gambling. Still, there are regulations on where the games can be held. A bingo license permits a company to organize events only in the county in which it is registered.
Virginia Online Gambling Laws
As far as Virginia online gambling laws are concerned, it is clear that the state has a long way to go. The introduction of legal online sports betting was a great start, but it is the only major form of gambling available over the Internet.
| 🎲 Gambling Products | Legal Status |
| --- | --- |
| 🎰 Online Casinos | Illegal |
| 🏈 Online Sports Betting | Legal |
| 🏆 Online Bingo | Illegal |
| ⚾ Online Daily Fantasy | Legal |
| ♣ Online Poker | Not clearly defined (assumed illegal) |
Still, we have to keep things in perspective. Gambling was strictly illegal for the longest time in Virginia. It is not realistic to expect its full legalization within the span of two years. The state's progress in recent times is impressive by any measure, but it still has a lot more to do if it wants to rival other jurisdictions. We want to see VA gaming sites among the top US online casinos, but it can take some time to get there.
Virginia Lottery Board
The Virginia Lottery Board is the state agency that regulates gambling in Virginia. It was established more than 30 years ago, and it has served the VA population by organizing and regulating the lottery. With the introduction of other forms of gambling, the Board has transitioned into a broader regulatory body.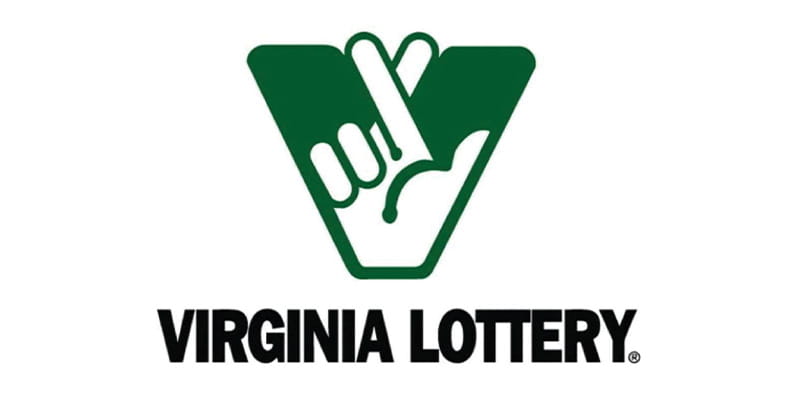 Unlike many other regulatory institutions in the United States, the VA Lottery Board provides detailed and accessible materials about all aspects of Virginia gambling. Specifically, you will find an in-depth FAQ, monthly statements about gambling revenues and incomes, in addition to readily available regulations. This provides players with the opportunity to easily access online gambling laws Virginia and gain all the information they need. The legislation is separated into specific and convenient sections, allowing you to find bite-sized chunks of info on all relevant factors.
Popular Questions
This information might be too much to take in all at once. For your convenience, we have separated the analysis posted above into short and easy-to-understand questions. The answers will give you a quick and concise overview of retail and online gambling laws Virginia.