We will explain to you all the important details about the gambling laws in Wisconsin, including all the gambling-related matters and how they are defined by the Wisconsin code. This blog post is your one-off guide if you plan a gambling trip to the state because we will also recommend you five of the best Indian casinos in Wisconsin where you can play gambling games 100% legally. Stay tuned and check out the following buttons that are shortcuts to the main topics in this post about the Wisconsin gambling laws.
Regulation of the Gambling Sector in Wisconsin
First things first, you should know that all the gambling-related activities in the state are defined by the Wisconsin statutes and annotations Section 945 and Section 562 of the Wisconsin Code. They include concern essential topics, such as racing, on-track pari-mutuel wagering, commercial gambling and gambling devices. Simply put, you can play legally only in Indian casinos while almost all the other forms of gambling are illegal.
There are several important moments in the relatively short history of the Wisconsin gambling laws and we would like to present them to you in the form of a list or a timeline. The gambling regulation in the state is a rather new approach and, hopefully, there will be much more legal forms of gaming in the short future. So, here are a few of the most interesting highlights in the timeline of the gambling regulation in Wisconsin:
Charitable bingo, raffles and other games were the only legal gambling form after 1973;
The legalization of the Wisconsin Lottery in 1987 was the beginning of legal gambling in the state;
Wisconsin Tribes are authorized in 1988 to operate casinos on reservations and federal trust lands;
The Wisconsin gambling laws are covered by Section 945 and Section 562 of the Wisconsin code;
All forms of online gambling were banned in 1993 by the Wisconsin online gambling laws;
There were efforts to legalize Daily Fantasy Sports as the only legal form of online gambling since 2016;
Nowadays, there are 22 Indian casinos in Wisconsin operated by 11 Indian tribes;
Another important thing to know is that there is a taxation of the gambling winnings in Wisconsin. If you visit a casino and if you get lucky, your winnings would be fully taxable, and you must report them on your Wisconsin income tax return. Keep also in mind that if you are not a resident of Wisconsin and you are only visiting the state, you must file a Wisconsin return if your gross winnings are above $2000. The Wisconsin gambling machine laws require casinos to report every player's winning of over $1200 from slot machines and bingo.
List of Legal Gambling Games in Wisconsin
There are so many things to do in Wisconsin and gambling is always a good choice. You can do it in nearly two dozen Indian casinos and a few other venues, and now, we would like to discuss the legal games. Whether you plan a trip to the Luck Historical Museum in Wisconsin and then a long gambling adventure to the nearby legal casinos in the state – you can have a lot of fun by playing legal games. Find out more about them in the next table about legal types of casino games.
| | |
| --- | --- |
| 🎰 Indian Casinos | Many game variations are legal only in Indian casino establishments, including jackpot and slot machines, cash games, roulette, blackjack tables, etc. |
| 🎾 Pari-Mutuel | Although sports betting is illegal, there are some forms accepted, such as pari-mutuel betting, contests of skill or daily fantasy sports. |
| 🎱 Bingo & Lottery | Only non-profitable bingo, raffles, the Wisconsin Lottery and other charitable games are allowed in the state. |
Wisconsin Gambling Machine Laws & Legal Casino Games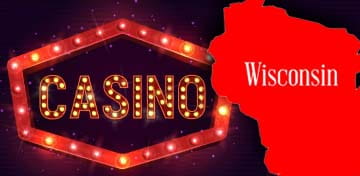 All the gambling activities and establishments on Indian lands and reservations are regulated by the IGRA. That being said, at the federal level, there is a specially dedicated organization that is responsible for the quality and legality of the gaming services offered by the Tribal casino operators. The state of Wisconsin makes no exception and this is the only legal form of gambling where you can play classic casino games, such as slots, roulette, blackjack, etc.
Other commercial casinos are illegal, including US online gambling operators, online bookmaking or other online betting devices. The Wisconsin gambling machine laws permit slot and video poker machines only in the land-based casinos, operated by the Tribes. These are the most important establishments subjected to the Wisconsin gambling tax laws as well. Every Tribal casino is required to report player's winning over $1200 from slots and bingo.
Poker is a little bit more specific, as it is considered by many players as a game of skill, hence, it should be legal in the state. However, the gambling machine laws Wisconsin statutes carry out poker as a purely luck-based casino game. That's why it can be played only in land-based casinos and should not be practiced anywhere else. Hopefully, the Wisconsin gambling laws would change and will legalize it shortly because, let's face it, even the online casino poker is a game of skill and one could mention many world-renowned professional poker players.
Wisconsin Sports, Pari Mutuel Betting & Contests of Skill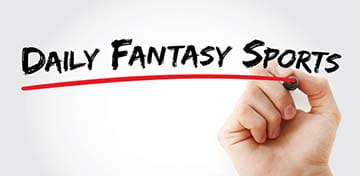 Next up is sports betting or, more exactly – contests of skill. This is the only legal form of pari-mutuel wagering which may include licensed horse racing, dog racing, snowmobile racing and on-track betting. Any form of off-track betting is considered illegal in Wisconsin. If you search for legal sports to place your bets, you should always search for matches that include contests of skill, strength, or endurance.
DFS in the state is kind of legal since 2019, which is a huge exception from the Wisconsin online gambling laws. To be more precise, daily fantasy sports are neither prohibited nor permitted by the Wisconsin online gambling laws, which means that they are in the "gray market". You can play them safely as long as you do it at a licensed online DFS operator.
Charitable Games, Raffles and Legal Bingo Rooms in WI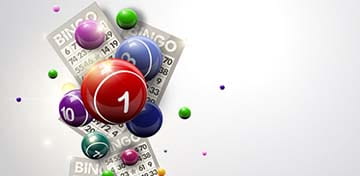 According to the Wisconsin gambling laws, bingo is another legal type of game, as are raffles, lottery, pull-tabs, scratch games, and different types of charitable games. They need to be for a charitable purpose to be legal, as well as to be offered by licensed establishments and gaming rooms. Bingo is offered in many Tribal casinos and this is the only place where you can play it legally.
The Wisconsin Lottery is a very popular alternative to bingo, as it features very easy gameplay and is practiced widely by gamblers in Wisconsin. If you plan to buy a ticket for the lottery, you can do it only in a licensed office, retail shop, or another official point of sale.
Games That Are Illegal by the Gambling Laws in Wisconsin
Of course, it is now time to give you more details about the illegal games or at least about games that we would not recommend to you. Unfortunately, it is still unlawful by the Wisconsin online gambling laws to practice any type of game even at the best US online casino operators, perhaps, except daily fantasy sports. They are not regulated, so they are in the "gray market". Online bookmaking or dealing in gambling devices is prohibited even if you would like to do so at an offshore online operator.
| Game Type | Legal Status |
| --- | --- |
| 🎰 Online Casino Games | Illegal |
| 🏈 Online Sports Betting | Illegal |
| ⛽ Gambling Devices Outside of Licensed Casinos | Illegal |
| 🎫 Online Lottery | Illegal |
| 💻 Daily Fantasy Sports | Gray Market |
| 🏇 Off-track Wagering | Not Regulated |
It is just enough to remember that the gambling laws in Wisconsin allow only games that are considered as games of skill. At least, it should likely be a game with the domination of skills over luck to make sure that you can play it legally. That's why most types of gambling games can be enjoyed only in the Tribal land-based casinos in Wisconsin, while anything else is considered as contests of skills. Please make sure not to place a bet and avoid entering any unlawful gaming venues as it is punishable by the Wisconsin gambling laws.
Legal Gambling Age in Wisconsin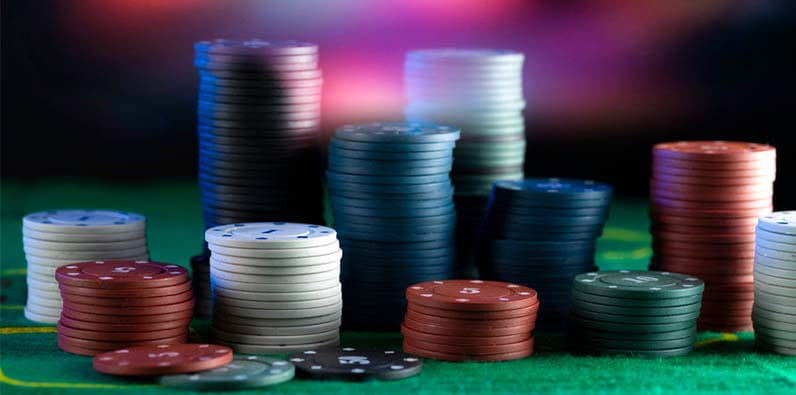 Of course, if you are about to enter an Indian casino in Wisconsin, you must also be above the minimum accepted age to stay on the legal side. With that in mind, the legal gambling age in Wisconsin depends on the type of gaming establishment. It is 21 for casinos and 18 for bingo rooms. If you want to bet on the Wisconsin Lottery, the minimum legal gambling age is also 18. This is the standard for many US states, with a few exceptions. Don't miss this blog post about the legal gambling age in the US if you would like to find out more interesting details!
Top 5 of the Most Popular Legal Tribal Casinos in Wisconsin
As we already highlighted, you cannot bet at online casinos in the state and, unfortunately, you cannot even claim some of the best online casino bonuses in the US. However, you can find 22 legal Indian land-based casinos in Wisconsin and they are operated by 11 tribes. Some of the biggest tribes operate more than one gambling establishment, for example, Ho-Chunk Nation has six casinos. Check out the following table where we recommend to you the top 5 licensed Tribal casinos in Wisconsin and where you can enjoy a 100% legal and safe gambling experience!
Top 5 Legal Land-Based Casinos in Wisconsin

| Casino | Gaming Machines | Other Facilities | Website |
| --- | --- | --- | --- |
| Potawatomi Casino, Milwaukee | 45,800 sq. ft. gaming floor, 3000 slot machines, 60 table games, 20 poker tables | 500-room hotel, spa, shopping center, cafes, 4 restaurants, theater, events center | www.paysbig.com |
| Menominee Casino Resort, Keshena | Slot machines, table games, bingo | Hotel, spa, swimming pool, fitness center, shopping centers, café, 2 restaurants, events center | www.menomineecasinoresort.com |
| St Croix Casino, Turtle Lake | Slot machines, blackjack, roulette, poker tables, craps | Hotel, RV park, events center, restaurants, 2 bars, conference center | www.stcroix-casinos.com |
| Ho-Chunk Gaming, Madison | 1200 slot machines, keno, video poker tables | 302-room hotel, 4 restaurants, café, bar & grill | www.ho-chunkgaming.com |
| Mole Lake Casino Lodge, Grandon | Slot machines, table games, bingo | 75-room lodge, fitness center, swimming pool, conference center, bars, restaurants | www.molelakecasino.com |
We also included some highlights about these establishments and, without a doubt, Potawatomi Casino in Milwaukee has the largest gambling floor in the state. It also has the most gaming machines and other pastimes, such as bingo, table games and a giant poker room. You will enjoy a fabulous gaming experience when you visit it for the first time. The numerous amenities and the huge hotel offer a perfect fit to stay for a while and enjoy a longer gambling vacation in Potawatomi Casino.
Wisconsin Gambling Laws: FAQ
Our blog post about the Wisconsin gambling laws is at the end and without further ado, we would like to present to you a short FAQ section that synthesizes some of the most important topics of the blog post. Check it out before you play gambling games in Wisconsin!