Artur Martirosian is in the middle of a purple patch of form. The talented Russian won the $100,000 Super High Roller event at the Super High Roller Bowl Europe festival, finished sixth in the $2,100 WPTWOC 7-Max Championship, and now finds himself second in chips going into the final table of the latest GGPoker Super MILLION$.
Super MILLIONS Season 2 Episode 10 Final Table Chip Counts
| Place | Player | Country | Chips | Big Blinds |
| --- | --- | --- | --- | --- |
| 1 | David Yan | New Zealand | 3,858,111 | 96.5 |
| 2 | Artur Martirosian | Russia | 2,101,170 | 52.5 |
| 3 | Mark Herm | Russia | 1,850,000 | 46.3 |
| 4 | Wei Zhao | China | 1,340,275 | 33.5 |
| 5 | Aleks Ponakovs | Latvia | 1,279,032 | 32 |
| 6 | Samuel Vousden | Finland | 1,250,045 | 31.3 |
| 7 | Pascal Hartmann | Austria | 1,163,837 | 29.1 |
| 8 | Aram "Pusha T" Zobian | Canada | 936,163 | 23.4 |
| 9 | Mario Mosboeck | Austria | 621,367 | 15.5 |
Watch This Star-Studded Final Table Unfold
Who will win this week's Super MILLION$? Watch the final table action here!
Martirosian has an astonishing $16,796,642 in poker tournament winnings at GGPoker alone! He is guaranteed to add another $45,100 to that impressive sum even if the unthinkable happens and he is the first out of the door when the final table action commences. However, should Martirosian go all the way and win what would be his second Super MILLION$ title, his lifetime winnings will swell by $325,957.
Taking down this tournament will not be an easy task for Martirosian or the other finalists because David Yan is the chip leader, and is so by quite a margin. Yan, who is making his seventh Super MILLION$ final table appearance, returns to the action armed with 3,858,111 chips, or 96.5 big blinds. Martirosian, in second place, has 2,101,170 or 52.5 big blinds. You could say that this tournament is Yan's to lose, but that would be disrespectful of the other contenders.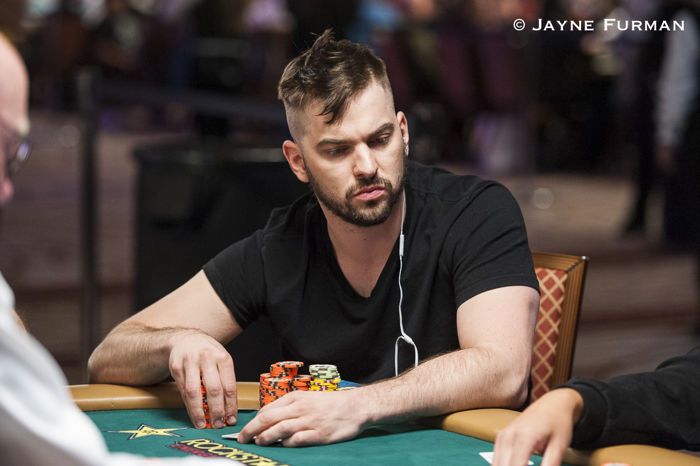 Mark Herm has reached only his second Super MILLION$ final table. The last time Herm found himself under the spotlight in this $10,300 buy-in event, he finished second and walked away with $300,041 reasons to be happy. Herm takes his final table seat with enough chips for third place, and will go all out to secure the outright victory.
China's Wei Zhao could be the dark horse going into the final table because the eyes of the poker community will be focussed on the so-called bigger names. Zhao has some incredible results, which added together come to $7,439,824 in GGPoker earnings. Zhao only has 33.5 big blinds but the chip counts are quite tightly packed together when you take Yan out of the equation.
U.S. Player Bags 2021 WSOP Main Event Seat Via ClubGG
The Super MILLION$ stream is always watched by hundreds of poker fans, but there will be at least 40 more and those 40 will be in the corner of Aleksejs Ponakovs. The Latvia-based Estonian sold 34.9% of his action at 1.1 markup before Day 1 began on August 29. Those stakers are guaranteed a slice of at least $45,100 but as much as $325,957 should Ponakovs go all the way in this tournament.
Down in sixth place with a 31.3 big blind stack is a Finnish pro who is on cloud nine right now. Samuel Vousden is full of confidence after winning his first World Series of Poker (WSOP) bracelet last week. Vousden triumphed in the WSOP edition of the $1,050 GGMasters and scooped $274,519. The Finn has never finished higher than fifth in the Super MILLION$, will that change today?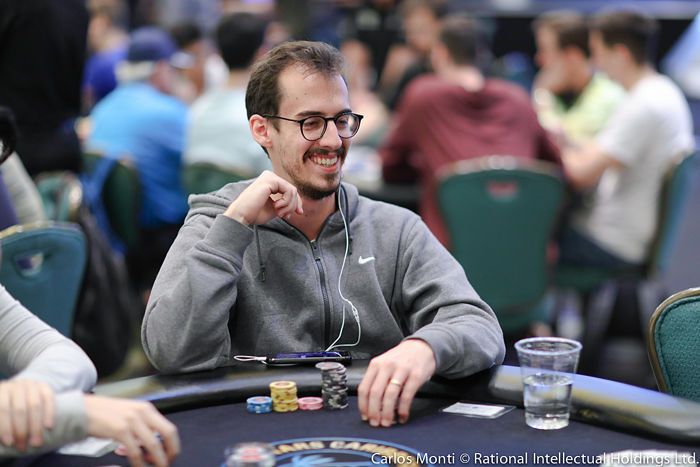 Pascal Hartmann is another former Super MILLION$ champion at this final table; Hartmann won this tournament in January 2021 for $454,908. This is Hartmann's second final table of Season 2 and although he only has 29.1 big blinds at his disposal right now, he is more than capable of climbing up the counts and claiming victory number two.
Aram Zobian is the man who occupies eighth place going into the latest Super MILLION$ final table. Zobian is no stranger to high-pressure situations; he finished sixth in the 2018 WSOP Main Event in Las Vegas for $1.8 million. Zobian also finished fifth in the $25,000 Poker Players Championship at last year's WSOP Online at GGPoker, and won $529,005.
Mario Mosboeck is the player bringing up the rear when play resumes at this final table. Mosboeck has a short stack of 15.5 big blinds, so has his work cut out of he wants to improve on the seventh-place finish he enjoyed last September. Being a professional soccer player means Mosboeck is used to being in a position of underdog, perhaps he can use that to his advantage?