Five years ago, Costa Rica's Steven Thompson nearly won a World Series of Poker (WSOP) gold bracelet. He fell just one spot shy of victory finishing runner-up to Calvin Lee in the 2016 WSOP Event #21: $3,000 No-Limit Hold'em 6-Handed, good for $328,487.
The now 41-year-old and father of two, who describes himself as a "dreamer" and "crazy, funny guy," is also known to some as the man who was once kidnapped and shot.
"I was already hiding after getting hit in the head with a gun and threatened my life. I had to pay the money I owed to a drug dealer, or they were going to harm my family," Thomson told the story to PokerNews. "I decided to turn myself in, they took me to an alley in a very dangerous neighborhood and told me to walk inside a very dark path. The guy that told me to walk had a mask on, and when we got to the end of the alley, he told me to turn around and that's when he shot me. I got hit in my leg and arm, it was a pretty bad injury, but with the right care I was able to heal in about a year."
Thompson actually spoke to Sarah Herring about the incident back in 2017:
According to The Hendon Mob, Thompson has amassed just over $500K in lifetime tournament earnings, but none since the 2017 WSOP. Where has the one-time grinder been? Well, he was kind enough to chat with PokerNews for the latest "Where Are They Now" installment.
Poker Origin Story
When he was 18, Thompson began working at a sportsbook, which is where a coworker introduced him to poker.
"He played Seven-Card Sud for big money and I jumped in without knowing what it was," Thompson told PokerNews. "Then five-card draw, that one was easier, and finally no more poker for some years when I thought I could be a blackjack pro. Boy, was I wrong."
It was during a trip to a local casino that he discovered no-limit hold'em, which immediately struck a chord with him.
"Finally, a game that I immediately started to feel comfortable with and decided to make it a regular thing. So, I asked an amazing player to teach me, he was a really good player from Sweden, Henrik Allin. We called him Harry Potter, now he is a shaman in the Amazons in Peru. After a lockdown in his house to grind for days, I got out of there knowing poker the way I wanted, and scores started coming in."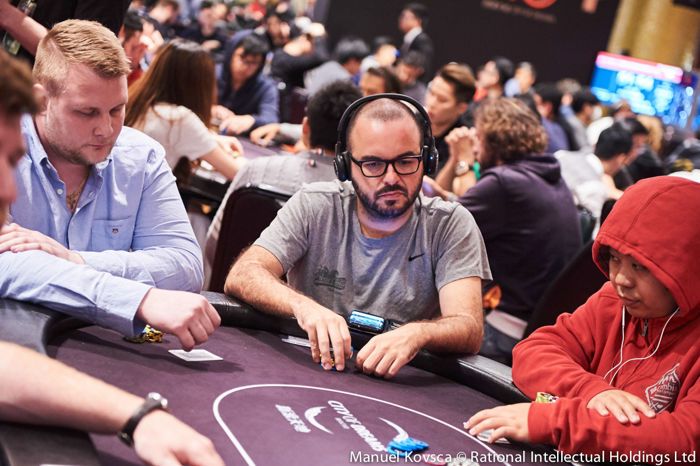 A Comeback Journey & New Book
After finishing runner-up in the WSOP tournament, Thompson had a few other scores but in 2017 they began to dry up.
"By the end of 2017, my dad got sick with a bacteria and I was sick as well, but in a different way. My addictions went sky high and I destroyed my career again," Thompson admits. "That year I was with an amazing friend and backer. He dropped me because I was a mess and that was it for me. He was right, I was super intense and in a lot of trouble again. So just like that I was out of the poker world completely shattered cause I had blown the best opportunity I've ever had on my career."
He continued: "Casinos, drugs, and nightclubs. That's the combo that destroyed my career. Those were my addictions, especially cocaine. That one would push the others and party animal Steven Thompson would come out. Not proud of any of it, because I could have done great things for poker in Latin America, especially during this breakout time I was having since 2016 WSOP. I made lots of mistakes, if I could have defeated my demons and stayed clean during this bonanza, I could have been one of the best to play this game."
For the past three years, Thompson has been laying low, getting his life in order, and hopefully preparing for a "comeback journey."
"People have always told me, hey man why haven't written your own book or make a movie? Your stories are so crazy."
He revealed: "I met someone that help me through very rough times and gave me the blessing of being a father again, I'm more than grateful to her and her family, I would have never made it this far without their support."
Thompson has also ventured back into poker recently and is even slated to release a book called 4 Bullets about his many crazy adventures.
"People have always told me, hey man why haven't written your own book or make a movie? Your stories are so crazy, and I started thinking more and more about it and decided to ask Tyler Nals to write my story in a way only he and I could do it together.
The book isn't an autobiography, but rather a novel based on Thompson's real-life experiences.
"It's about a good man that fights with demons and addiction, ups and downs during a career that could have been amazing," he said. "In the book, you can see that it doesn't matter what we go through, it is a matter of attitude and desire of whatever result you want to accomplish. I've been down lots of times, but I've picked up myself from all of them and this one is no different."
The book, which will soon be released on Amazon, will be available in English and audio first, then Santiago Garcia from Pokerlogia is slated to translate the book to Spanish.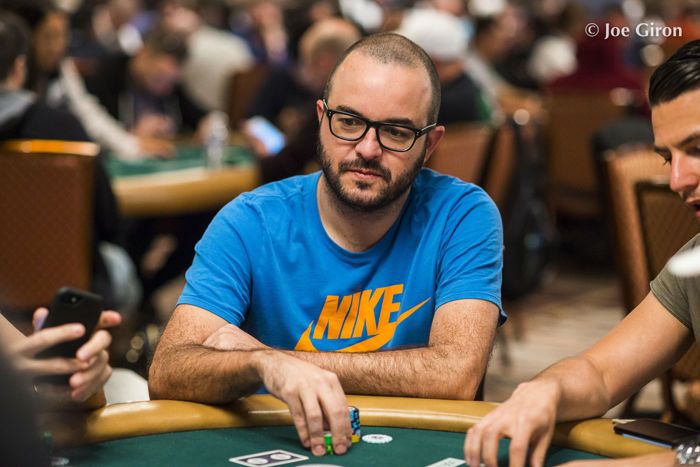 What's Next?
When he first started playing poker, Thomson set three goals for himself. The first was to pass Humberto Brenes atop Costa Rica's all-time money list (Thomson currently sits in seventh place), the second is to win a WSOP gold bracelet, and the third to be a sponsored pro.
"For me, being on a team or just with your family and friends is part of the biggest passions there is in this sport, at least I believe so. "I have always been inspired by those three things. Am I far off achieving them? I don't know, maybe I can achieve them all during this year's WSOP held in Las Vegas. Oh, you have no idea how much I want to be back."
As Thompson looks to the future, he's also done a lot of reflection on his past.
"I'm sorry to all the players in the community I bothered constantly writing asking for handouts to keep going during all this time I was hiding. I am embarrassed and I'm truly sorry," he said.
For now, Thomson is focused on bringing his book to market, but may very well make an appearance at the WSOP, and if all goes well, maybe even finish one spot higher than he did back in 2016.