Many historians believe that the first roulette was introduced by the French mathematician, physicist, inventor, philosopher, writer, and Catholic theologian (yes, he was all of that), Blaise Pascal. This happened in the 17th century in France. His version of the roulette was a combination between a gaming wheel invented in 1720 and the Italian game Biribi. Roulette, in the form that we know and play today, was introduced in the 18th century in France.
Biggest Roulette Winners of All Time
Now that we know, where roulette games originated from, let's get straight to the point. We have done comprehensive research and compiled a list of the seven biggest roulette winners in history. These are all some extremely lucky people who played their favourite game and became wealthier quite fast. Drum roll, please, here is a list with the biggest roulette winners of all time:
| | |
| --- | --- |
| Charles Wells | 🤑 2,000,000 francs won in Monte Carlo, 1891 |
| Pedro Grendene Bartelle | 🤑 $3,500,000 won in Uruguay, 2017 |
| Sir Phillip Green | 🤑 $2,000,000 won in London, 2004 |
| Chris Boyd | 🤑 $440,000 won in Las Vegas, 1994 |
| Mike Ashley | 🤑 £1,300,000 won in London, 2008 |
| Ashley Revell | 🤑 $270,000 won in Las Vegas, 2004 |
| Oscar-winning actor Sir Sean Connery | 🤑 $27,000 won in Saint-Vincent, 1963 |
Biggest Roulette Winners Stories – How Did They Do It
Now that we know the names of the seven biggest roulette winners, we are going to introduce you to each of their stories. On our list, we have billionaires, a famous actor, a football club owner, and some ordinary people with extraordinary luck. Without further ado, here are the biggest roulette winners' stories.
Charles Wells – "The Man Who Broke the Bank in Monte Carlo"
Charles Wells was an inventor and a small-time crook, who is believed to have scammed many people back in the 19th century through shady investments. Coming to some money from his illegal activities, he decided to take a trip to Monte Carlo in 1891. There, he played with a bankroll of 4000 francs, ending up breaking the bank and winning the whooping 1,000,000 francs in just a few days. It is believed that he won 23 out of 30 consecutive spins.
This, however, was not enough for Mr. Wells, who later returned to Monte Carlo for one more try in his beloved game. Again, he ended up breaking the bank and winning 1,000,000 francs. His total roulette win comes to 2,000,000 francs, making him one of the biggest roulette winners of all time. It is a popular belief that Charles Wells and his impressive luck inspired Fred Gilbert to write his famous song – 'The Man Who Broke the Bank at Monte Carlo'.
Some thought that Charles Wells won the roulette in a manner similar to the one he used to win the rest of his money – through fraud. Regardless, he went down in history as one of the biggest roulette winners in the world. You would be interested to know that later in his life, he was convicted for some of his fraudulent activities and spent a few years in prison. Following his release for good behaviour, he quickly got back to his previous way of life and is rumoured to have died in 1922 completely and utterly broke.
Ashley Revell – The One Who Risked It All and Won
Probably the most unique story is that of Ashley Revell from Kent. In 2004, at the age of 32, he decided to take a leap of faith and sell all his possessions to place one huge roulette bet. He managed to gather a total of $135,300.
Life is just a game of chance, a dance with fate if you let it be so. Or you could choose to play by your rules to win. Steven Redhead, The Solution
He then flew to the famous Plaza Hotel & Casino in Las Vegas, Nevada, and placed a double-or-nothing bet at the roulette wheel on red. The crowd was cheering in excitement when he won and doubled up his money! He went back home with $270,000 – one of the riskiest and biggest roulette wins ever. Pretty impressive, isn't it? Ashley Revell played by his own rules and truly won! His whole trip was filmed by Sky One as a reality mini-series called "Double or Nothing".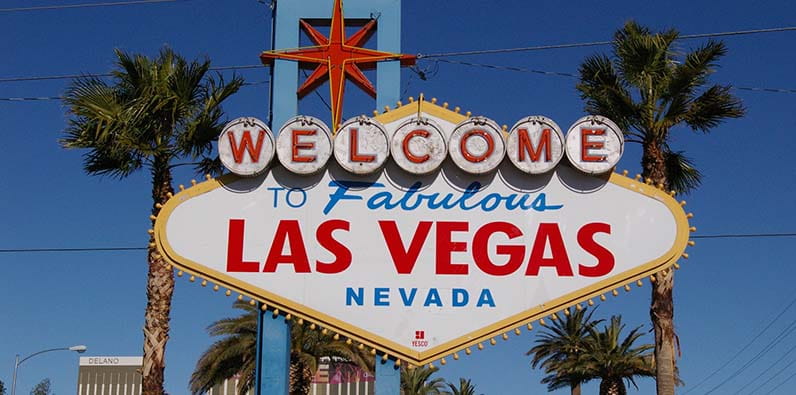 Chris Boyd – The Man Who Bet All His Savings
The story of Chris Boyd's roulette win is similar to that of Ashley Revell. At a certain point in his life, the man decided to save up as much money as he possibly could and placed all of it on a single roulette bet. At the time, he was working as a computer programmer and managed to save $220,000 in a period of three years.
Boyd flew to Las Vegas, where it turned out to be a bit difficult to find a casino willing to accept his bet of $220,000. Most casinos had strict betting limits way lower than that. It was Binion's Horseshoe Club that agreed to allow Boyd to try his luck. He wagered this incredible amount on red and won. Chris Boyd ended up going home with $440,000.
Pedro Grendene Bartelle – The Big French Roulette Winner
Pedro Grendene Bartelle is a Brazilian businessman born in 1950. Along with his twin brother, he founded Grendene – the world's largest sandals manufacturer. It is safe to say that Señor Bartelle did not really need the money when, in 2017, he placed a straight bet of $35,000 on a single number – 32.
This turned out to be his lucky number and he ended up winning an unbelievable $3,500,000. The win ensured his place among the biggest roulette winners. This is also the biggest roulette win ever recorded. Bartelle played French Roulette, which is on our list of the highest payout casino games.
Sir Philip Green – The Lucky Billionaire
Sir Philip Nigel Ross Green was already a wealthy and successful businessman, when he won £2,000,000 in a single night at the Les Ambassadeurs in London. He is reportedly a huge blackjack lover, but it was roulette that turned out to win him a couple of extra millions. This is one of the biggest roulette wins in history.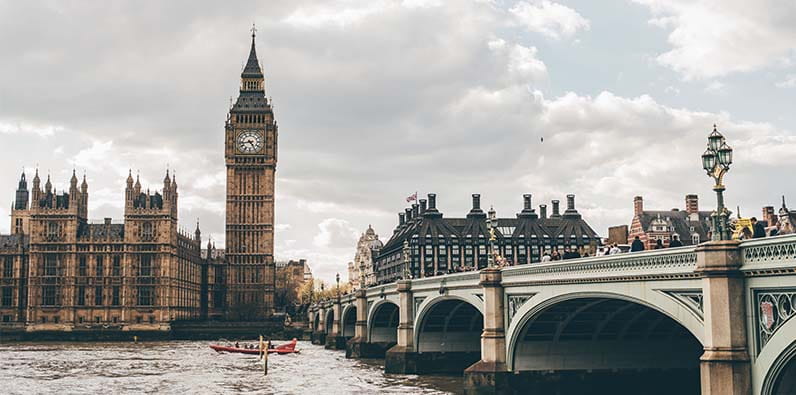 This high roller is the former chairman of Arcadia Group. This is a retail company that, at its peak, owned the clothing retailers Topshop, Topman, Wallis, Evans, Burton, Miss Selfridge, Dorothy Perkins, and Outfit. Tottenham Hotspur fans would be happy to know that Sir Philip Green is an avid Spurs supporter.
Mike Ashley – The Newcastle United Football Club Owner
Next on our list is Mike Ashley, a British billionaire and entrepreneur, CEO of Sports Direct and Frasers Group, and also the owner of the famous Newcastle United football club. Mike Ashley is 61st on The Sunday Times' rich list in 2021, with a net worth of £2,718,000,000.
In 2008, Ashley visited the Fifty St James casino in Mayfair, London, where he made a "complete" bet on the number 17. This means that he bet on every combination including the number 17. Well, maybe he had a hint because he actually won and took home around £1,300,000. Oh, did we mention that Mike Ashley bet a total of £480,000 that day? Yep, you got that right – he bet an enormous £480,000!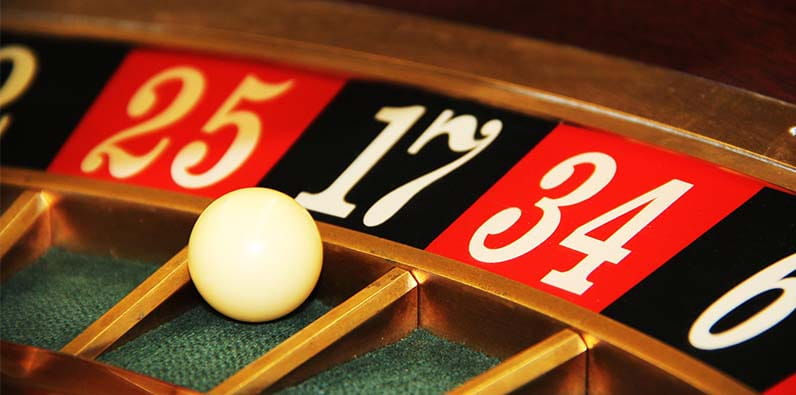 Sir Sean Connery – Yes, THAT Sir Sean Connery!
Last but definitely not least, we have Sir Sean Connery. The late Scottish actor, famous (among other great roles) for being the first to portrait the popular James Bond character in a movie, was also lucky enough to score big in a roulette game. This was prior to his hugely successful acting career.
Back in 1963, at the Casino de la Vallee in Saint-Vincent, Italy, Sir Sean Connery placed a bet on number 17 (the same number that won Mike Ashley his £1,300,000!). The first time around, it did not hit, but he continued placing the same bet two more times when his strategy finally worked. He then proceeded to wager his winnings twice on the number 17 and it hit both times. On that day, Sir Sean Connery left the casino with $27,000.
Biggest Roulette Winners– Conclusion
Roulette is one of the most beloved and popular games in the gambling industry. It has been around since the 17th century and does not seem to be going anywhere anytime soon. Many love the game and play repeatedly hoping to win. After all, you never know when your luck will turn. In this article, we have reviewed seven of the biggest roulette winners of all time. For all roulette lovers out there, we recommend that you review our selection of the best roulette sites in the UK for 2021.
Frequently Asked Questions
We have reached the end of this blog post. Now, let us conclude the topic with answers to the most frequently asked questions we encountered online. Make sure to read our helpful FAQ section below. If you have found the topic interesting, you could also take a look at our list with the the biggest lottery winners in the UK