Note that many of the gambling opportunities are in a gray zone. While they are not explicitly illegal, you should still be careful as these options are also unregulated. We will cover all existing laws and provide information on legal alternatives.
Kentucky State Gambling Laws – The Gray Zone State
| 🎰 Kentucky Gambling Option | 👨‍⚖️ Legal Status |
| --- | --- |
| 🏛️ Land-based casino | ❌ Illegal |
| 💻 Online Casinos | ❔ Gray Zone – no legislation, offshore online casinos are available |
| 🏇 Horse Racing | ⚖️ Legal |
| 🏀 Sports Betting | ❔ Gray zone – legislation pending, offshore sportsbooks and fantasy sports available |
| 🃏 Poker | ❔ Gray Zone – home poker games available |
| 🎱 Lottery | ⚖️ Legal |
| 🎡 Bingo | ⚖️ Legal (social games and charity) |
| ❤️ Charity Gambling | ⚖️ Legal |
Kentucky has a long history with gambling, as pari-mutuel betting was legalized in the 18th c. Ever since it became a state, it adheres to the federal legislation regarding gambling laws. According to section 528.010, chapter 3, gambling is defined as: "Staking or risking something of value upon the outcome of a contest or game based upon the element of chance".
A player is defined as: "a person who engages in any form of gambling solely as a contestant or bettor," which makes a clear distinction between players and people who profit from gambling. Profiting includes charging admission for games or collecting a percentage of all wagers. You also cannot promote gambling, which can involve owning and maintaining gambling equipment or premises.
Therefore, if you only place bets and win money by playing the games, you will not face any punishment. Those who profit from or promote gambling can be charged with a Class D felony or class A misdemeanor. That can lead to up to five years in prison and a hefty fine, depending on the charges. Note that the legal age for gambling is 18.
Overall, gambling in Kentucky can sometimes be very tricky as some types are completely unregulated, while others can be enjoyed without any issues. While the situation is not as clear as New York Gambling Laws there are still plenty of ways to have fun. We will now go over each type, including the online gambling laws in Kentucky. Use the following list to find your favourite type:
Online Gambling Laws in Kentucky
In the past, there have been attempts to introduce legislation for online gambling. In 2008, state authorities attempted to take over more than 140 online casino domains. That did not pass, but operating an online casino is illegal for all Kentucky citizens. There are also no government agencies to regulate online casino gaming.
However, Kentucky adheres to the federal Unlawful Gambling Enforcement Act of 2006, ensuring operators follow the proper banking processes. Online casino players will not be punished if they use offshore online casinos to play games. That means Kentucky players have access to some of the best online US casinos but must still be careful due to the lack of regulations.
Interesting fact:
With the 2008 attempt to seize online casino domains, Kentucky became one of the first states to try and regulate online gambling. The then governor of Kentucky believed online gambling was leeching revenue from horse racing.
Social gambling is also not forbidden, so you can freely enjoy any games in demo mode or play free online slots such as the AOL free slots lounge. If you don't own an online casino or profit (outside of winning games) from one, gambling laws in Kentucky do not restrict you from playing at online casinos.
Land-Based Casino Gambling Laws in Kentucky
Due to the strict Kentucky gambling laws on profiting from and promoting gambling, there are no land-based casinos in the state. That includes tribal casinos, so Kentucky residents will have to travel to other states if they wish to play at real casinos. We hope that in the future, residents of Kentucky will be able to enjoy land-based games.
Although you won't be able to play roulette or blackjack games any time soon, there is an option for those who want to play slots. Historical horse-racing machines can be found at racetracks in Kentucky and function similarly to slots.
Instead of RNG, the games randomly select a recorded race. If you guess the order in which the horses finished, you win. You can use statistics to make a better guess, and there are even bonus games. Similar to real horse racing, payouts work on the pari-mutuel system.
Horse Racing in Kentucky – The Signature Sport
Horse racing has been an integral part of Kentucky's culture since before it became a state. The first official races started in 1787 in Lexington. Kentucky is also home to the biggest horse racing event, The Kentucky Derby, which was first held in 1875 at Churchill Downs. It is no surprise that according to Kentucky state gambling laws, horse racing is entirely legal.
There are eight racetracks across the state, hosting various events from thoroughbred racing to harness racing and even trotting. They are licensed and regulated by the Kentucky Horse Racing Commission, a reputable independent state government agency established in the early 20th c to manage horse racing and pari-mutuel wagering. The state provides the highest quality simulcast experience for fans of horse racing.
| 🏅 Kentucky Racetrack | 📍 Location |
| --- | --- |
| 🏁 Churchill Downs | 📌 Louisville, Jefferson County Hosts Kentucky Derby |
| 🏁 Ellis Park | 📌 Henderson, Henderson County |
| 🏁 Keeneland Race Course | 📌 Lexington, Fayette County |
| 🏁 Kentucky Downs | 📌 Franklin, Simpson County |
| 🏁 Turfway Park | 📌 Florence, Boone County |
| 🏁 Bluegrass Downs | 📌 Paducah, McCracken County |
| 🏁 The Red Mile | 📌 Lexington, Fayette County |
| 🏁 Thunder Ridge Raceway | 📌 Prestonsburg, Floyd County |
Due to its legal status, players can use online sites to gamble on horse racing. TwinSpires and BetAmerica are two of the largest horse racing sites and are owned by Churchill Downs Inc. They allow you to place off-track bets, watch live streams of the races, and even benefit from promotions and loyalty programs. These sites can also be accessed through mobile devices.
Naturally, those who want to experience the thrilling races in earnest can place bets at the racetracks. Kentucky only allows for pari-mutuel betting, where the prize pool is made up of all the bets placed by players. As one of the few legal gambling options, it is strictly regulated in all aspects, ensuring players can enjoy a high-quality and safe gambling experience.
Sports Betting Options in Kentucky
Although horse racing is legal, all other forms of sports betting are not as lucky. You won't find any land-based sportsbooks, but online sports betting abides by the same rules as online casinos. If you don't promote or profit from gambling, you can play at any of the best US gambling sites.
Daily fantasy sports are in a similar gray situation, as they are considered games of skill. Thus, you can use reputable sites such as DraftKings to enjoy playing these fantastic games. As there is no regulatory body in the state, you should always be careful when playing at any offshore sportsbook.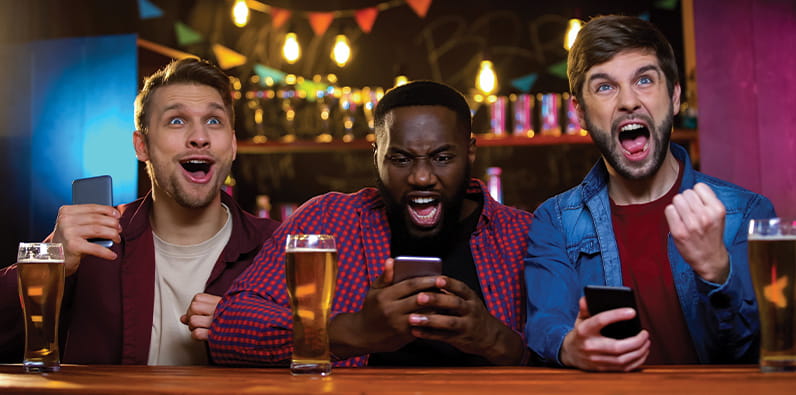 There have been attempts to legalize sports betting in recent years, but none have been successful. We hope that in the future, Kentucky online gambling laws will allow for local online sportsbooks. In the meantime, players will have to use offshore gambling sites or gamble on horse races.
Lottery, Bingo and Social Games in the Bluegrass State
Fans of social games, such as bingo or lottery, will be delighted to know that both games can be enjoyed legally. Online bingo is in the typical gray zone, allowing players to enjoy it at offshore bingo sites. However, gambling laws in Kentucky enable players to experience social bingo games at bingo halls or charity events.
Those who want to play lottery games can do so at the official Kentucky lottery website. It includes local and multi-state games such as Mega Millions, Powerball, Cash Ball, and Lucky Life. You can even play some scratch cards, and there are keno draws every four minutes. Tickets can also be purchased from various retailers in the country.
Interesting fact:
Proceeds from the state lottery are donated to scholarship and grant programs such as the Kentucky Educational Excellent Scholarships (KEES) or the Kentucky Tuition Fund.
The Kentucky lottery site also includes several instant play games, and it even has a loyalty program. Thus, it is another legal option for those who want to try online casinos. As the state operates this lottery, you can be sure it is safe to use and regulated by Kentucky gambling laws. It is one of the most popular types of gambling in Kentucky.
Online and Offline Kentucky Poker Laws
Poker is another gray area according to Kentucky online gambling laws. If you're simply a player who wishes to enjoy games, you won't face any punishment for playing at offshore casinos. However, offshore poker sites may find it incredibly difficult to operate in Kentucky.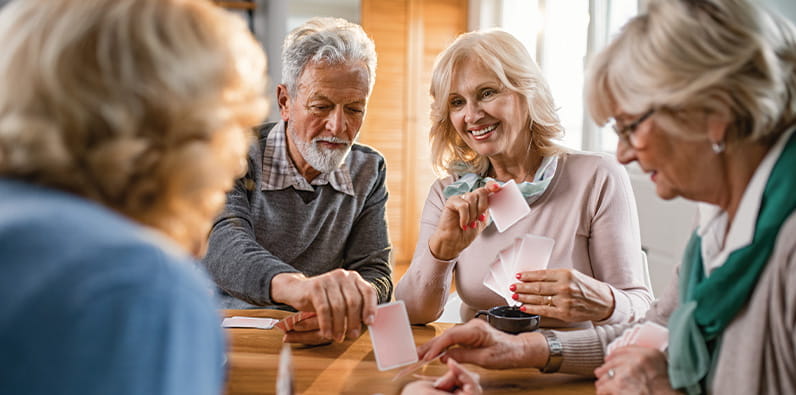 Recently, the state of Kentucky won a lawsuit against Pokerstars for operating illegally between 2006 and 2011 in Kentucky and collecting nearly $300 million in rakes from players. While the site no longer works in Kentucky, it must pay $1.3 billion due to the accumulated interest from years of court battles.
As such, it appears that playing online poker in Kentucky is a risky affair. Due to the strict laws, there are few legitimate options for fans of poker. The lack of a regulatory body makes it difficult to discern legitimate operators from scams, so you should always be careful. However, you can still play online social poker without any worries.
This will never be enough to make up for the damage on Kentucky families and to the state from their years of irresponsible and criminal actions, but this is a good day for Kentucky. Steve Beshear, Governor of Kentucky
There are no land-based casinos, so that you won't find any poker rooms, but you can enjoy home poker games. These games can only be held if everyone has an equal chance of winning and nobody was persuaded to join. You also cannot win more than $500 in twenty-four hours, according to statute 528.020.
According to the stringent Kentucky state gambling laws, if you profit from poker games (whether you're charging admission or taking a percent of the winnings) or promote gambling, you may be charged with a class D felony or class A misdemeanor. While players themselves won't be persecuted, it appears hosting a game can be very difficult to organize, further limiting the options for poker players.
Kentucky Charity Gambling
Much like the gambling laws in Maryland, Kentucky residents can enjoy all sorts of gambling games, from poker to bingo, at charity events. That is all possible thanks to the Department of Charitable Gambling, which oversees and licenses charitable gaming events and organizations. Charities can also have lotteries, scratch cards, and pull tabs.
This department is part of the Public Protection Cabinet, which regulates various institutions in the state. The Department of Charitable Gambling (DCG) is headed by a commissioner personally appointed by the governor. It provides licenses to organizations wishing to conduct a charity gambling event and ensure they operate legally. No department employee is part of a charity organization so that they can remain completely unbiased.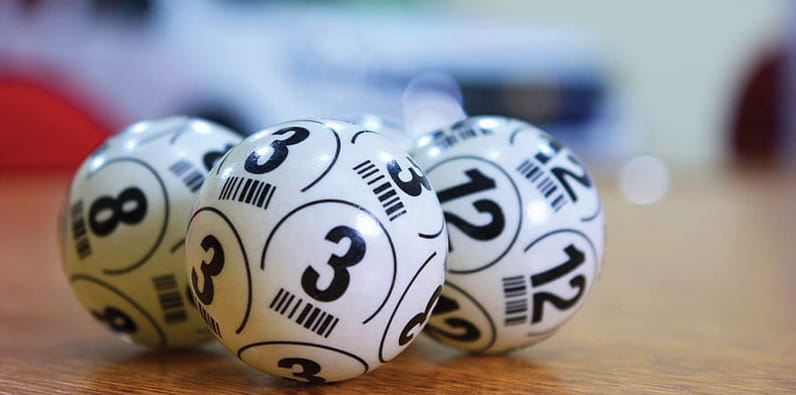 Naturally, there are certain limits that organizations must follow. For example, bingo can only be played using cards, paper sheets, or "card-minding device representations" according to Section 238.505 (4). You may not use video bingo or any other non-approved variant of the game. All charities are taxed one percent of their revenue from these events to prevent scams. If the organizers stick to the specific rules, you can freely enjoy the fantastic charity gambling games.
A Brief History and the Future of Kentucky Gambling
Kentucky's history with gambling has many twists and crucial moments. Gambling on horse racing has been legal since the 18th c. although it wasn't regulated until the 20th c. with the establishment of the Kentucky Horse Racing Commission. Meanwhile, the state lottery sold its first ticket in 1989 after citizens approved its creation in a 1988 referendum.
Since then, there have been many attempts to legalize various types of gambling that have achieved mixed results. Historical horse racing machines were introduced in 2010, made illegal for a brief period in 2020, and fully legalized in 2021. In 2008, the amendment that would have allowed for the creation of a dozen land-based casinos failed to pass, along with the state's attempt to seize 141 online gambling domains.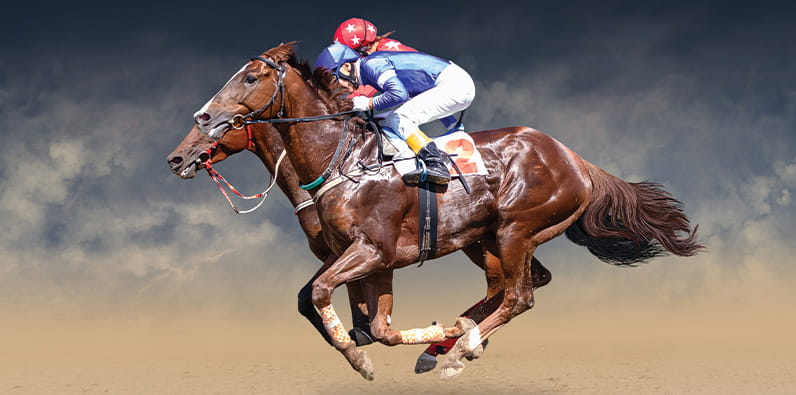 The future of gambling is unclear, but there is some hope. In January 2021, House Bill 241 was introduced, which would legalize pro and college sports betting at racetracks and online sites, fantasy sports, and even online poker. However, the government's decision is still pending, and it may take a while.
Overall, residents of Kentucky won't find any local or land-based casinos anytime soon. Their only legal options are horse racing, charity and social games, and the lottery. However, the state is a unique case, even among other gambling laws across the world as players will not be punished for playing at offshore casinos. If you don't profit from gambling or promote it, you can enjoy high-quality offshore casinos without any issues.
Kentucky Gambling Laws FAQ
In this part of our Kentucky Gambling Laws overview, we will go over all your pressing questions regarding this topic. Learn more about the legal options for gambling, how to access them, and some clarification on the laws themselves. Have fun gambling in the Bluegrass State without worrying about anything.