Earlier this year, PokerStars announced that an exciting program created for women to learn more about poker would return in 2023, and it will soon culminate on Oct. 18 at European Poker Tour (EPT) Cyprus with a Showdown tournament, which will award a full package to EPT Prague in December
The Women's Bootcamp, in partnership with Poker Power, is aimed at beginners who will then be mentored by PokerStars ambassadors including Jen Shahade, Lali Tournier and Georgina "GJReggie" James.
The final recruits battled it out in Home Games Tournaments, where the winners were awarded the chance to travel to Cyprus and compete in the ultimate Showdown. In preparation for that event, PokerNews wanted to profile some of the women who'll be battling for the opportunity of a lifetime.
Here's a look at some of the women already profiled as part of the upcoming Showdown:
Meet the Women of the PokerStars x Poker Power Women's Bootcamp Showdown
Q&A w/ Louise Ulrick
PokerNews: Can you tell us a little about yourself?
Louise Ulrick: I've somehow reached my mid-fifties and have spent the last twenty years building up a business that teaches people how to buy and sell Microsoft licenses. It's a complex subject but I love taking difficult-to-understand things and making them comprehensible to people. That must be why I originally trained as a math teacher.
I live by myself which gives me plenty of time for a whole range of hobbies – I love cooking, playing the piano, and I'll have a go at any craft, with paper crafting being my current favorite. New hobbies this year include learning Spanish to take my GCSE next year and, of course, poker!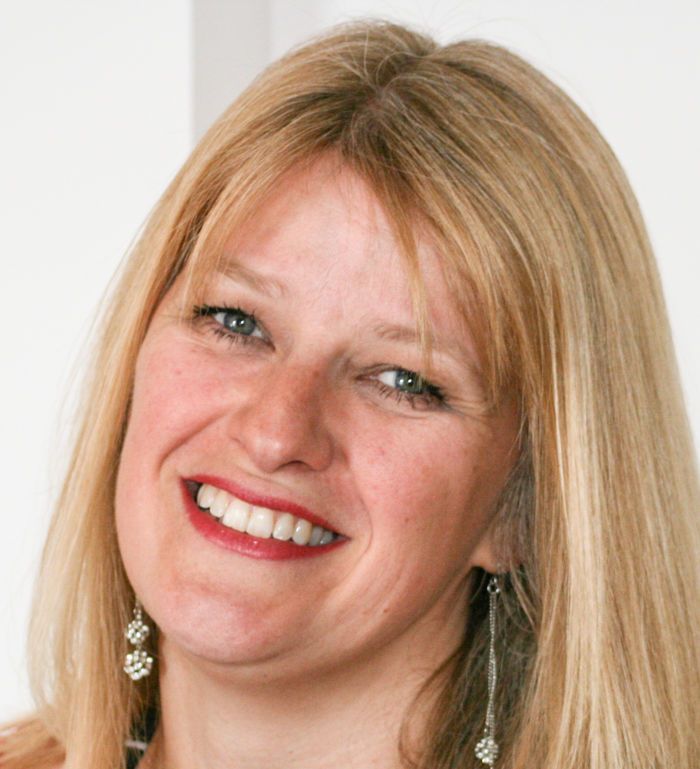 When and how did you learn poker; or how were you introduced to the game?
One of my best friends has played poker for years, winning entry to tournaments all over the world, but it was never something I considered trying myself. Then, this summer I read a book where the female lead character was a poker player. I didn't understand all the terminology that was used as it described her games, but it kindled a desire within me to learn how to play. I love learning new things so I found the PokerStars online training and started to work through that. Then I came across the opportunity to apply to join the Women's Bootcamp.
What inspired you to partake in the Women's Bootcamp?
It was the perfect timing! I'd literally been learning for a week or two and then the boot camp came along. I loved the Poker Power app to teach the basics and I played the bots in practice mode every lunchtime and evening. The first home game was a bit of a shock playing on the PokerStars app but after that, I started playing the micro-stakes games and won the very first one I tried. Obviously, it wasn't quite that easy after that and I've made lots of mistakes as I've carried on learning
How did you feel about the experience? Do you feel it improved your game?
I loved the boot camp. The energy Lisa brought to the sessions was inspirational and it was great to have the opportunity to ask questions. For me, the combination of the boot camp, playing a lot of games on PokerStars, as well as reading blogs and poker articles was great. I was also fortunate enough to have my own "poker mentor" – my friend watched me play and gave feedback and tips which was invaluable.
What was your favorite part of the boot camp?
I liked the commitment to join every week and learn something new, and I liked the focus of having the final game to aim for, with the ultimate prize of getting to Cyprus.
Did you learn anything that you'll be able to apply to your real life?
I've learnt so much actually:
That you don't have to play every hand that life deals you (fold a hand with no potential preflop).
That it might be right to invest time and money into something, but if it doesn't work out, then don't throw good time and money after it (betting on a decent hand pre-flop and then folding when you don't connect with the board).
If you're going to take action, take strong, decisive action (don't limp in preflop).
When you're in a negotiation, consider what "cards" the opponents hold, and what action they might take (evaluating ranges of other players)
Sometimes you need to bluff to win in a particular situation having evaluated the risks (continuation betting when you haven't necessarily connected with the board).
One thing they mentioned early on was that women wait until they have 100% of the qualifications required for a job whereas men typically are happy to apply with 60% (or at least a lower figure – can't remember!) and that really resonated with me. I really have been cautious in the opportunities I have put myself forward for and that needs to change.
PokerStars Continues to Encourage Women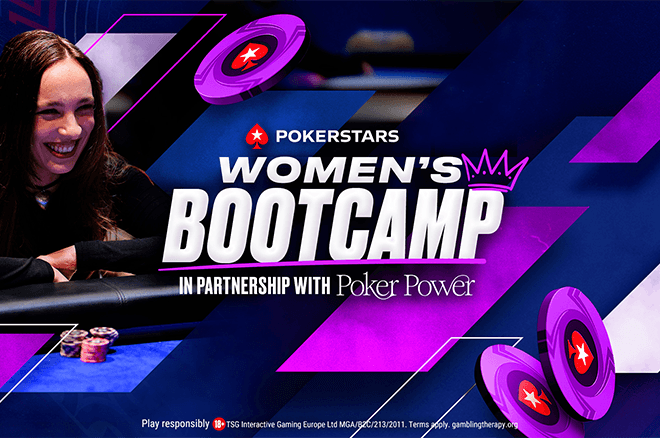 "We're delighted to be joining forces with Poker Power for the second year and continue developing our commitment to encouraging women into poker," said Rebecca McAdam Willetts, PokerStars' Director of Partnerships, PR, and Consumer Engagement. "We are doubling the length of our Bootcamp to eight weeks, and we will not only teach women how to play poker, but also provide them with skills that can be applied to their daily lives."
According to research by PokerStars in the United Kingdom, 42 percent of women who play poker believe the game brings improved focus and concentration while 38 percent believe it could improve their ability to make decisions. Despite this, over half of women surveyed (55 percent) said they feel that poker is not inclusive.
Learn More About the Women's Bootcamp!

Executive Editor U.S.

Executive Editor US, PokerNews Podcast co-host & 2013 WSOP Bracelet Winner.