Earlier this year, PokerStars announced that an exciting program created for women to learn more about poker would return in 2023, and it will soon culminate on Oct. 18 at European Poker Tour (EPT) Cyprus with a Showdown tournament, which will award a full package to EPT Prague in December
The Women's Bootcamp, in partnership with Poker Power, is aimed at beginners who will then be mentored by PokerStars ambassadors including Jen Shahade, Lali Tournier and Georgina "GJReggie" James.
The final recruits battled it out in Home Games Tournaments, where the winners were awarded the chance to travel to Cyprus and compete in the ultimate Showdown. In preparation for that event, PokerNews wanted to profile some of the women who'll be battling for the opportunity of a lifetime.
Here's a look at some of the women already profiled as part of the upcoming Showdown:
Meet the Women of the PokerStars x Poker Power Women's Bootcamp Showdown
Q&A with Yvonne Mai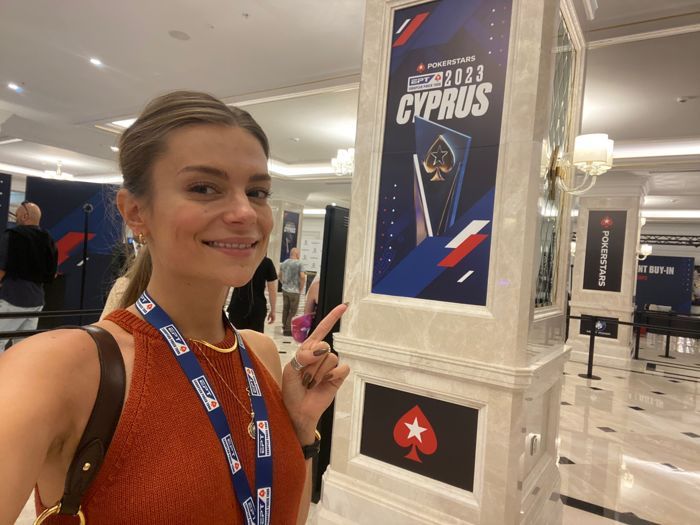 PokerNews: Can you tell us a little about yourself?
Yvonne Mai: I'm an actress by trade. I am based in London but I'm originally from Hamburg, Germany. I moved to New York first and then on to London to do an academic degree – the first in my family to do so – and also to get my acting career going. I graduated in 2018 with a marketing management degree and so far, I've starred in various international film and tv projects with more to come, so I'm glad to say I was able to achieve both.
When and how did you learn poker?
I hadn't played poker before joining the boot camp about two months ago. I've always wanted to try it out but never had the courage to actually go for it, until I met Alexandra O'Brien. Long story short, she encouraged me to sign up for this ladies-only boot camp because knowing me she thought I'd be good at it. So most of what I know so far has been through the generous teachings of Poker Power and a lot of helpful tips from Alex.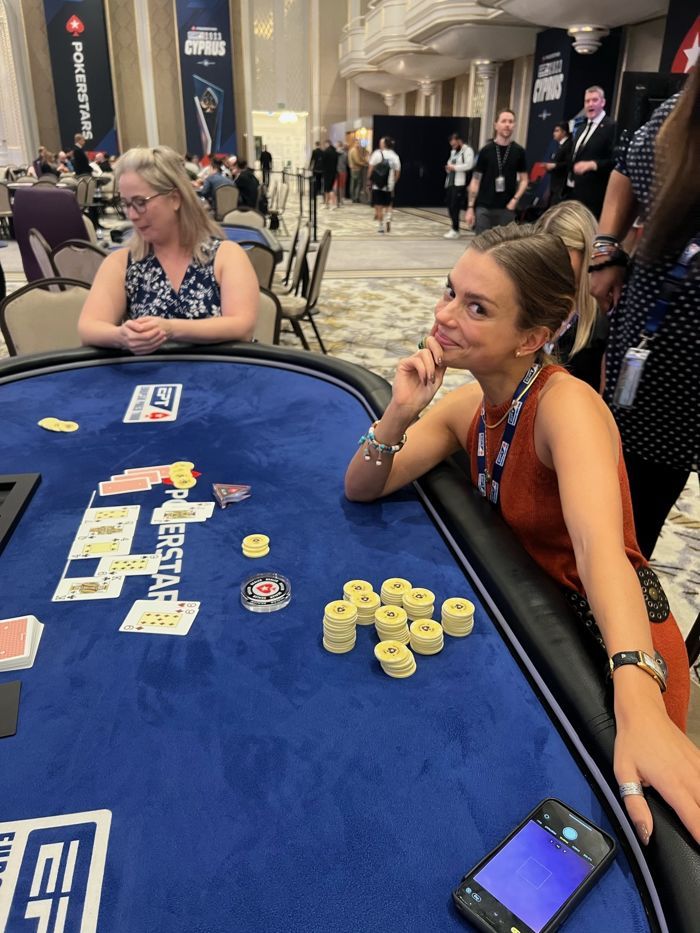 How did you feel about the experience?
It was an extremely insightful and enjoyable learning experience and I'm incredibly grateful that I was able to be part of it, because without the welcoming atmosphere Poker Power created I don't know if I would have ever actually started playing.
Do you feel it improved your game? If so, in what ways?
Considering that I'd barely even touched a deck of cards 2-3 months ago I would certainly say that it improved my game! In fact, I learned so much that I felt confident enough to play at the Hippodrome in London at a women's only event and came eighth out of 28 and I then won the trial round here in Cyprus. None of this would have been possible without the boot camp and the opportunity provided to me by Poker Stars x Poker Power.
What was your favorite part of the boot camp?
My favorite parts were the practice games after each lesson where we were observed and corrected immediately once we made a move. I think that made the learning curve so much stronger.
Another part I liked – may not have been my favorite but nonetheless, it was appreciated – is the repetition of the terminology each time. This is all so new and it feels like there's a whole poker dictionary one must learn.
Did you learn anything that you'll be able to apply to your real life?
I definitely learned not to rush into decisions. Observe, assess, and take your time with making your next strategic move in order to get better results!
PokerStars Continues to Encourage Women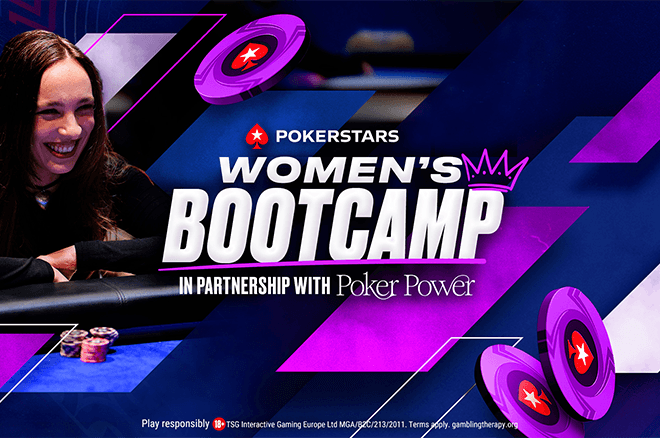 "We're delighted to be joining forces with Poker Power for the second year and continue developing our commitment to encouraging women into poker," said Rebecca McAdam Willetts, PokerStars' Director of Partnerships, PR, and Consumer Engagement. "We are doubling the length of our Bootcamp to eight weeks, and we will not only teach women how to play poker, but also provide them with skills that can be applied to their daily lives."
According to research by PokerStars in the United Kingdom, 42 percent of women who play poker believe the game brings improved focus and concentration while 38 percent believe it could improve their ability to make decisions. Despite this, over half of women surveyed (55 percent) said they feel that poker is not inclusive.
Learn More About the Women's Bootcamp!

Executive Editor U.S.

Executive Editor US, PokerNews Podcast co-host & 2013 WSOP Bracelet Winner.